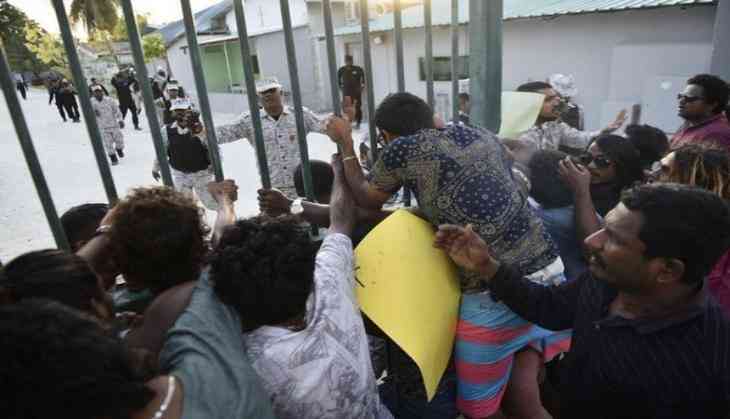 Kolkata: Left trade unions stage protest against govt (ANI)
Left affiliated trade unions staged a protest against the Central and State governments, in Kolkata on Tuesday, over several grievances.
Issues like unemployment, minimum wages, the Financial Resolution and Deposit Insurance (FRDI) Bill were raised by the protesters.
Heavy Police deployment was also in place to ensure no untoward incidents took place.
All India Trade Union Congress (AITUC), Centre of Indian Trade Unions (CITU), All India United Trade Union Centre (AIUTUC), and All India Central Council of Trade Unions (AICCTU) were some of the trade unions that carried out demonstrations
-- ANI