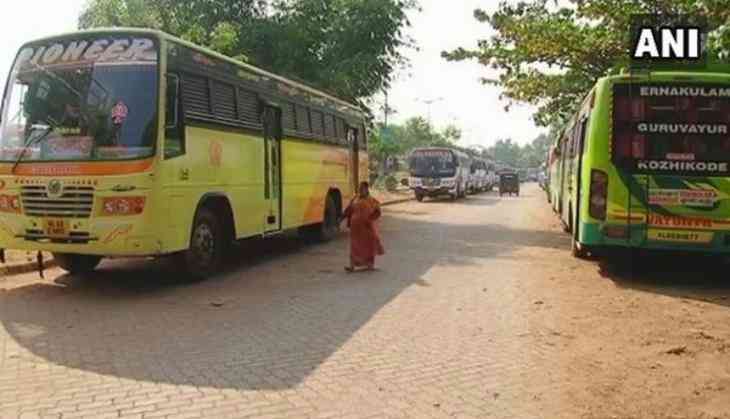 Kerala's Private Bus Operators Association on Tuesday called off their strike.
The move came after association's representatives met Chief Minister Pinarayi Vijayan earlier this morning.
Bus services in Kochi were halted after private bus operators' started a strike here as their proposal to increase bus fares and affect a hike in students' concession was rejected by the state government.
The government had on February 14 raised the minimum bus fare from Rs.7 to Rs. 8.
Demanding that the minimum bus fare is hiked to Rs 10 and the students' concession from the prevailing Re 1 to Rs 5, the private bus operators in the state went on the indefinite strike on February 16.
--ANI