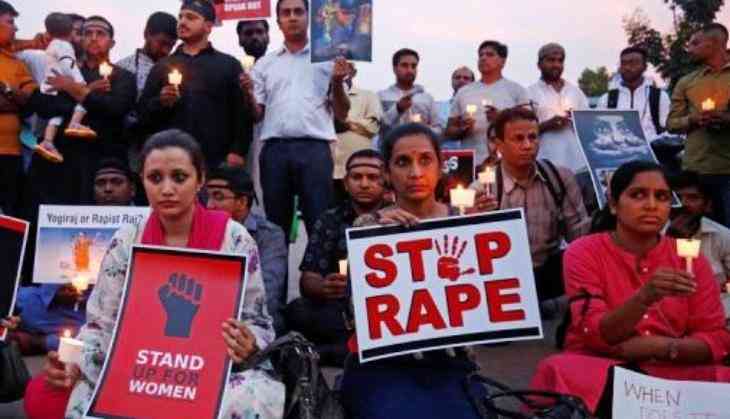 After over a year of brutal gang rape and murder of an eight-year-old girl in Jammu and Kashmir's Kathua, the Pathankot court will pronounce its verdict in the brutal rape case today. The incident that took place in January last year had shook the country.

The in-camera trail in the Kathua rape case ended on June 3, when district and sessions judge Tejwinder Singh had announced that the verdict was likely to be delivered on June 10. "The then government wanted to frame these people, particularly those from Rasana village. They had a vested interest," Defence Lawyer AK Sawhney said adding he will appeal before the Chandigarh High Court.
Punjab: Security heightened outside Pathankot court ahead of verdict in Kathua rape-murder case pic.twitter.com/XaCdsSMnKd

— ANI (@ANI) June 10, 2019
On January 10, 2018, an eight-year-old girl from a minority 'Bakarwal' was kidnapped and gang-raped in captivity in a village temple in Kathua district, according to J&K police charge sheet. The minor was later brutally killed by the accused.
On May 7, the Supreme Court shifted the trial to Pathankot, after the victim's family approached the court citing life threat and security issue. "It was disturbing to see people protest for the accused, these people were misguided. If verdict comes in our favour it would be an answer to those who try to divide the society," lawyer Deepika Rajawat said.
Main accused Sanji Ram, along with six others, has been accused under the Ranbir Penal Code(RPC), including Sections 120-B (criminal conspiracy), 302 (murder) and 376-D (gang-rape). The accused, if convicted, face minimum life imprisonment and a maximum death penalty.
Also read: Jammu and Kashmir: Terrorist hideout busted by Army in Kishtwar district