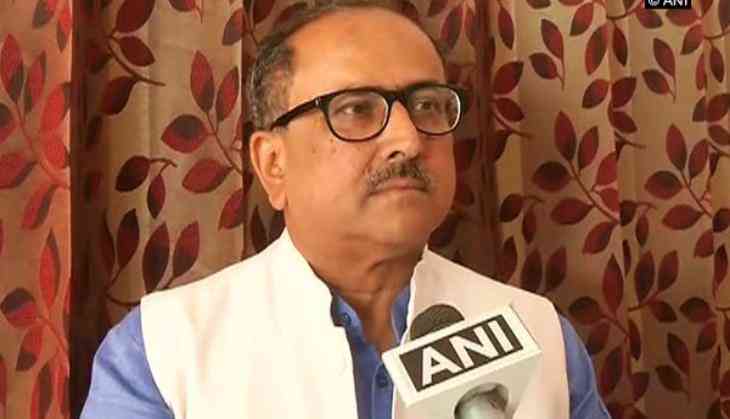 Kashmiri youth given Rs. 500 each for stone pelting: Nirmal Singh
Following the National Investigation Agency (NIA) probe on Kashmir separatists over Pakistan funding allegations, Jammu and Kashmir Deputy Chief Minister Nirmal Singh today asserted that the youth are paid Rs 500 each for pelting stones in the Valley.
Speaking to ANI here, Singh said, 'As Pakistan has failed four times in direct wars, so they are investing in such means, whether its hawala money or fake money through these leaders who claim to be the representatives of Kashmiris. But in actual they are traitors using Kashmiri people. The young boys are given Rs 500 to pelt stones.'
However, he assured that the government is maintaining a hawk-eye on the situation and will take strict action as per the law.
The NIA on Saturday questioned Kashmir separatist leader Ahmad Dar, Nayeem Khan and Ghazi Javed Baba, who have been accused of receiving money from Pakistan to create unrest in Kashmir.
'Today, the NIA has questioned Farookh Ahmad Dar @ Bitta Kharate at Srinagar regarding the hawala and terror funding issue. The questioning of Nayeem Khan and Ghazi Javed Baba is still going on,' the NIA said.
During the investigation, the leaders were asked to produce certain documents for examination.
'The Hotel in Srinagar in which the sting operation took place, has been identified. The NIA team is completing formalities of identification of room, and collection of records. The NIA is probing all angles of the funding of separatist leaders,' it added.
The investigative agency has so far collected copies of the FIRs of 150 cases and is analysing these FIRs which were registered in the recent past in the Valley, regarding damage caused to the schools and public property 'as part of the larger conspiracy to perpetuate violence and chaos in Kashmir.'
The NIA had registered a preliminary inquiry against these three leaders after a video emerged showing confessions that they received funds from Pakistan to damage public property and schools in the Valley.
Earlier, Kashmiri separatist and chief of Hurriyat Conference leader Syed Ali Shah Geelani suspended Nayeem Khan's membership.
Separatist leader Khan later accused the Indian establishment of using the media to suppress his voice. He said that he was ready to face the NIA investigation.
-ANI