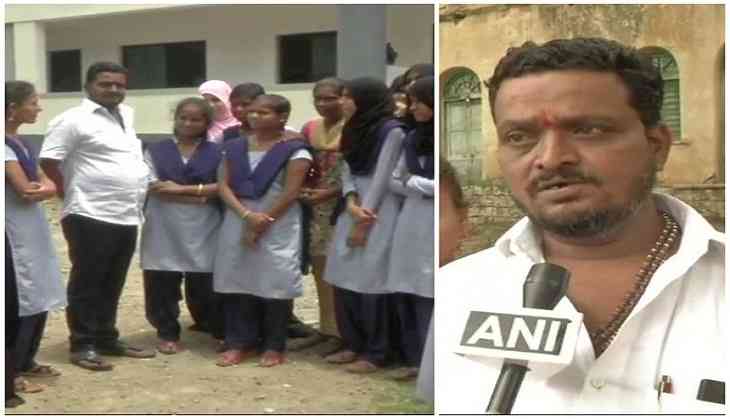 In memory of his late daughter, Basavaraj, a clerk from MPHS Govt High School in Kalaburagi's Maktampura, has started paying school fees of 45 girl students.
Talking to ANI, Basavaraj said,"From this year I have started paying the fees of poor girls who study in this school."
Basavaraj lost his daughter Dhaneshwari last year due to a health problem.
"We belong to poor families and the fees which we can't pay is paid by our Basavaraj sir in memory of his late daughter. We wish his daughter rests in peace," said Fathima, a student of MPHS Govt High School.
(ANI)