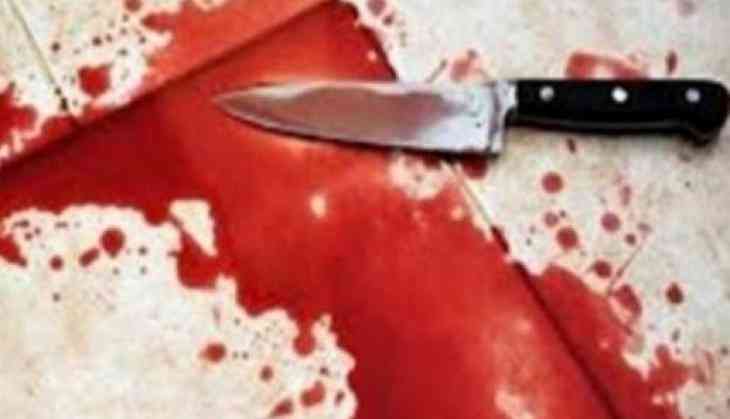 In a horrifying case of murder, a Karnataka man who is accused of a minor boy, allegedly killed and beheaded his 75-year-old grandmother. The incident happened in Karnataka's Badanagodi village in Karnataka. According to reports, the neighbours of the older lady Puttavva Gollara felt foul smell coming out from the house.
When the neighbours knocked on the door to make sure everything is fine, there was no answer, they looked through a window where the smell was much stronger. Later, they broke the door and entered her bedroom to find that Puttavva had been beheaded.
"Puttavva's neighbours then began looking for her grandson Ramesh Gollara, as they suspected that he must have killed her. Her neighbours were wary of Ramesh as he had just been released from prison on bail," the Banavasi Police told media.
"The members of the village beat up Ramesh after questioning him and handed him over to the police," the Banavasi police added. The 32-year-old confessed to killing his grandmother. "When we asked him why he killed her, we were shocked. He said that goddess Huligamma would possess his body and his dreams. He said that she had possessed his body and mind and told him to separate the head and torso of five people if he wanted to find hidden treasure," the Banavasi Police added.
"This is not the first time Ramesh Gollara has been accused of murder. In November 2016, Ramesh had confessed to beheading and mutilating the body of a minor and dumping it near Malagi Dam. When the Mundgod Police had questioned him, he had told them the same story. Back then too, he said goddess Huligamma had possessed his body and mind and had told him to behead a person in order to find treasure," the Banavasi Police said.
Ramesh Gollara had obtained bail two weeks ago after being arrested for the murder of the minor in 2016. The Banavasi Police arrested him on Thursday evening and booked him for murder. "We are objecting to his bail plea as he could end up killing more people. We suspect that he may be suffering from a mental illness and will take him for a medical checkup," the Banavasi Police said.
Also read: Congress chief Rahul Gandhi treks Tirumala hills, prays at Lord Balaji temple