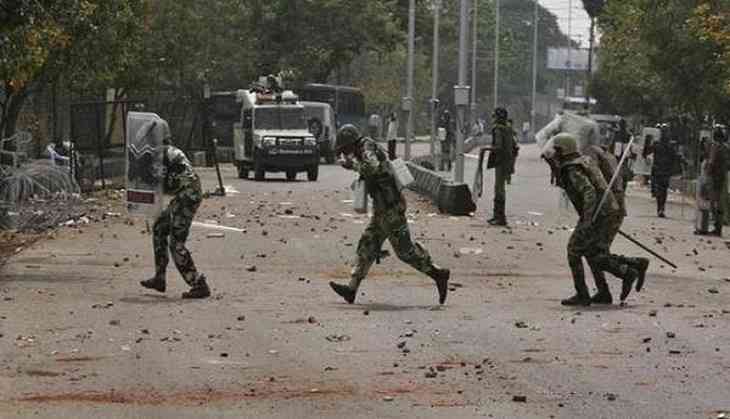 Known for distilling of scents and fragrance, Kannauj is set to raise a 'stink' to control stone-pelters in Kashmir Valley.
The scientists of the Kannauj-based Fragrance and Flavour Development Centre (FFDC) have developed a unique capsule 'stink bomb'.
The capsule which will burst and create smoke having unbearable odour will not affect the health and lives of human.
The capsule manufactured by the scientists, under the supervision of Shakti Vinay Shukla, principal director, FFDC and Assistant Director A.P. Singh, has been shown to the minister of state for Micro Medium and Small Industries (MSME) Giriraj Singh.
The Minister of State also wrote a letter to the Defense Ministry regarding its features following which instructions were given for the trial of the capsule in the Special Research Branch of the Ministry of Defense.
The capsule will be included as a weapon in the Indian Army following necessary clearance and approval from the Defense Research and Development Organisation (DRDO) and the Union Ministry for Defence.
-ANI