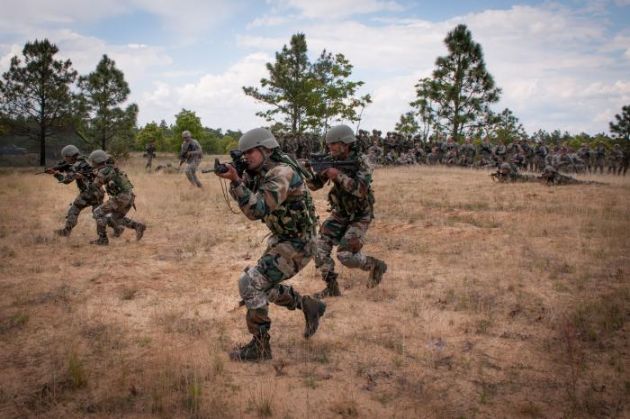 In a joint operation of the Assam Police and Indian Army, a terrorist of the Kamtapur Liberation Organisation (KLO) has been shot dead in an encounter, near Kokrajhar.
The KLO terrorists had come to destroy a railway track near Kokrajhar, on receiving information about the planning, the state police along with the Indian army reached the spot to nab the terrorists.
After heavy exchange of fire between them, a terrorist was injured who later succumbed in a local hospital. The remaining terrorists managed to abscond from the spot.
The joint team have recovered 7.65 mm pistol, 2 hand grenades, detonator and 7 kilograms of IED from the spot.
Following the incident high alert has been sounded in the state ahead of the Independence Day.