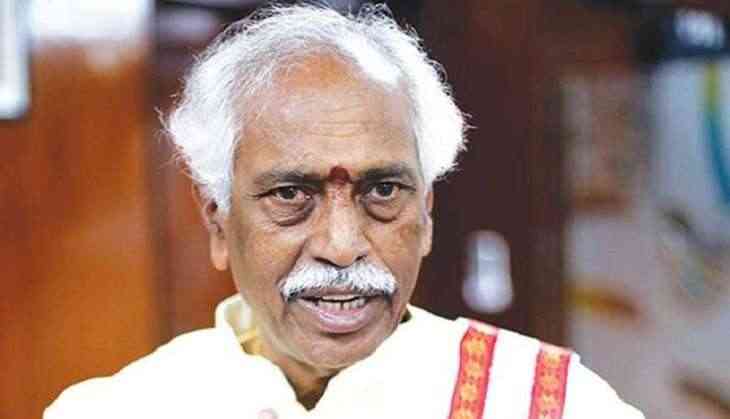 Union Minister for Labour and Employment Bandaru Dattatreya on Friday said that implementation of Goods and Services Tax (GST) will produce more job opportunities.
"With GST more employment generation will take place. By next month more than one lakh employment generation will take place. Employment generation will improve because the Direct Foreign Investment will increase and more money will be circulated as desire of our Prime Minister Narendra Modi. It is very important agenda," he told ANI.
Dattatreya further said that he would apprise Union Finance Minister Arun Jaitely about the problems being faced by traders and garment industry workers post GST roll out.
"The textile people met me earlier in Telangana. Today they presented a memorandum and they were requesting the Central Government that the GST proposed on textile should be halved. I will talk to the government of Telangana also," Dattatreya told ANI.
He further said that the government is also focusing on the matter of Beedi workers.
"The total GST on Beedi is 46 percent in total. So it will become difficult for Beedi workers to work under this. As a labour minister I will request Arun Jaitley to address their requests," he added.
Stressing upon the agrarian issue, Dattatreya said he would also apprise Jaitley that farmers are not getting sufficient money for their work.
-ANI