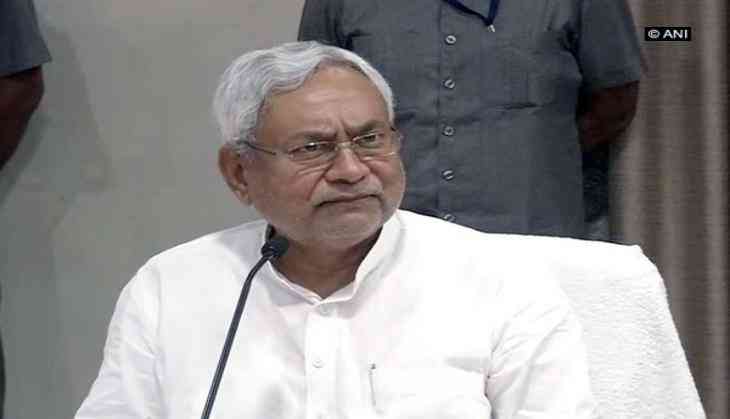 The Janata Dal (United) on Friday slammed Rashtriya Janata Dal (RJD) supremo Lalu Prasad Yadav for accusing their chief of being involved in an alleged murder case and said that they will drag Lalu to the court for making such an accusation.
JD(U) leader Sanjay Singh asserted that no one can point fingers at Nitish Kumar.
"No one can put a blot on Nitish ji. We will keep our point of view and take the matter to the court," Singh told ANI.
After Nitish Kumar resigned as Bihar Chief Minister on Wednesday, Lalu said the Kumar stepped down fearing his exposure in murder case slapped against him, He also questioned Nitish's intent behind the decision.
"I talked with Nitish ji last night and asked him to clear all the misunderstandings. We talked for 40 minutes and he did not mention about his resignation for once. He also advised me to clarify the corruption charges (against Tejashwi Yadav) through media. Nitish Kumar knew that he is accused in a murder and an Arms Act case under Sections 302 and 307 of the IPC, which also declared this in elections affidavit. Nitish knew that if he would ask Tejashwi to resign then his crime will be exposed," Lalu told media.
"This is zero tolerance of my younger brother (Nitish Kumar). This is why he stepped down. When a reporter asked Nitish if he would take the BJP's support to form a government, then he did not deny. I am sad that he resigned. I asked him to not resign," he added.
Lalu further accused Nitish to have been hand-in-glove with the Bharatiya Janata Party (BJP) and the Rashtriya Swayamsevak Sangh (RSS).
"Nitish is hand-in-glove with the BJP, and the RSS. What a setting! Minutes after he resigned, Prime Minister Narendra Modi tweeted to congratulate him," he said.
Bihar saw a major turn of events on Wednesday evening when Nitish Kumar resigned from his post, instead of Deputy Chief Minister Tejashwi Yadav, as was being speculated and expected.
Following this, Prime Minister Modi took to Twitter to "congratulate" Nitish.
"Huge congratulations to Nitish Kumar that he quit in the name of going against corruption. The 125 crore people of India support him," he posted.
-ANI