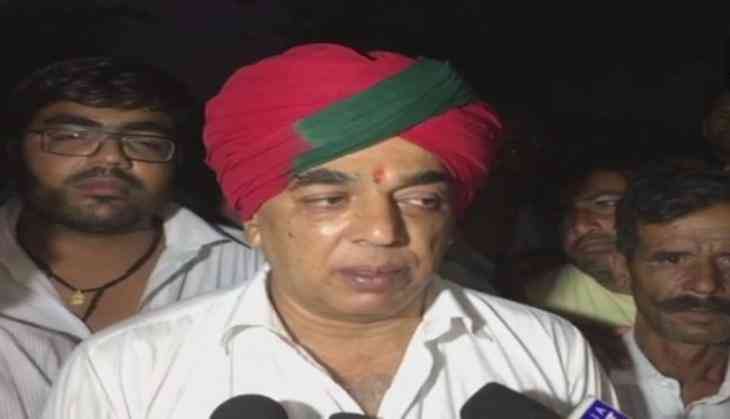 The Union Minister and BJP leader Jaswant Singh's son Manvendra Singh has reportedly quit BJP months before the assembly elections 2018 in Rajasthan is to take place in the state. Singh over quitting the saffron party said, "Kamal ki phool hamari buri thi." He revealed about his exit from the party during a press conference at Pachpadra in Barmer constituency.
Singh hasn't given any indication of the party which he would be joining."There have been many rallies on Gaurav (pride) and Sankalp (determination) but today's rally is the biggest - it is the rally for Swabhiman (self-respect)," Singh said at a rally right before his announcement. "Swabhiman is our right and we are committed to it," he added, according to NDTV.
Another reason for Singh's departure is said that the central government failed to help and look into the harassment that Singh's supporters face.
"We were patient, and a lot of workers suffered and were harassed. From people holding small positions to officers, none was spared because of (present state dispensation's spite for) me. But they did bear it because swabhimaan runs through their veins," Singh said, according to The Indian Express.
He went on to say, "I have never shared these things publicly. I have shared them only with top leaders, be it the Prime Minister or (BJP) national president... But when decision-makers, and people holding such posts, give such decisions a miss or sidestep them, then there is a limit to patience. And today that limit ends."
Also read: Shocking! Woman stripped, sexually assaulted and 'chilli power' inserted in her private part in Assam; 19 arrested