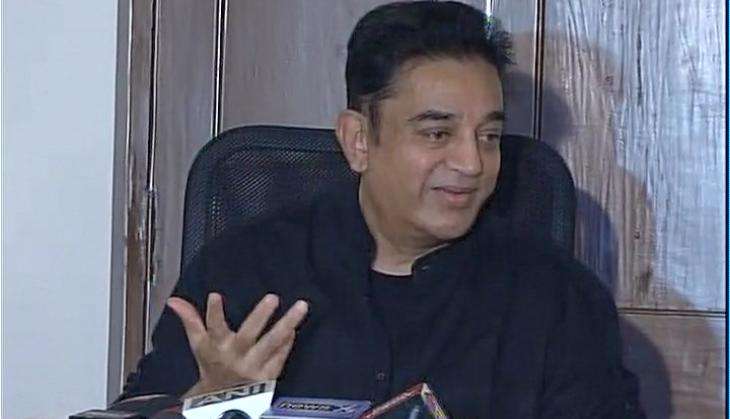 A day after police forcibly evicted pro-jallkattu protesters, actor Kamal Haasan today questioned the action and said he was shocked that women and children were also reportedly caught in the melee.
The popular actor said he wanted "reasonable explanation" for the police action. He said women and children were also reportedly affected by the crackdown.
On videos which have gone viral purportedly showing police personnel indulging in arson and beating women, Haasan said he hoped they were not 'real cops.' "Hope cops seen in videos are not real".
Referring to the protests, he said it was a symbol of discontent. The uprising is "absolutely legitimate", the top star said, adding, he was very touched by the protests.
On the ban on jallikattu, he said more people die in accidents than jallikattu.
On demands for banning animal rights group PETA, he said he did not support banning PETA. "Can Correct them, if they are wrong."
The 62-year-old actor, reacting to the police crackdown on protesters, had yesterday tweeted "aggressive police action on students' passive resistance will not bear good results."
He had also urged protesters not to resort to violence.
Haasan, a known jallikattu supporter, had earlier lauded students for conducting a peaceful stir on the bull taming sport, saying he had become a fan of these students.
Police had yesterday evicted scores of pro-jallikattu protesters from protest venues across Tamil Nadu, especially Marina beach, amid incidents of stone-pelting, torching a car and lathicharge at a few places in the city.
--
PTI