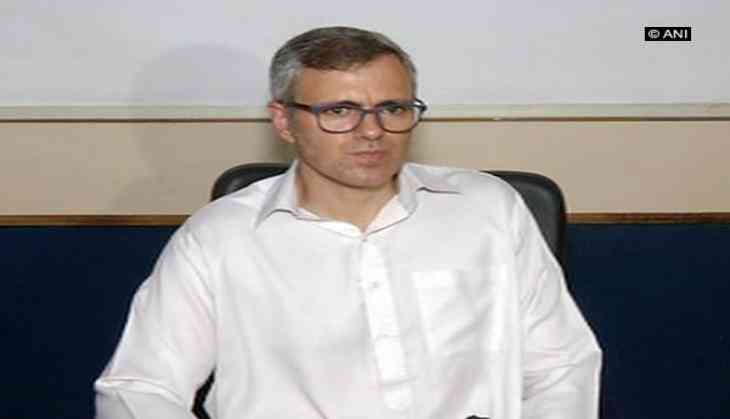 National Conference (NC) leader Omar Abdullah on 14 August said investment in Jammu and Kashmir (J&K) is not coming because of 'perception' and not because of state's special status.
He said industry in Jammu and Kashmir (J&K) saw a decline not because of Articles 370 or 35 (A), but the age-old perception of the state being "unsafe" for investment.
Talking to media, Abduallah said, "J&K is perceived as unsafe for investment. We have a small industry infrastructure as there are no raw materials available in the state. We have a geographical disadvantage. This is the reason for the stinted growth of industries here, and not because of the imposition of Articles 370 or 35 (A), as is being projected by the ruling coalition."
Further criticising the Centre's recently implemented Goods and Services Tax (GST), Abdullah said the new tax regime will severely impact the poor, with every commodity being taxed henceforth.
"In case any waiver is required, our Chief Minister Mehbooba Mufti immediately rushes to Delhi, without realizing that nobody there listens to her. A matter which could have been solved within the state itself is now being discussed by the GST Council," he said earlier while addressing a rally.
"We had intimated Finance Minister Arun Jaitley about the negative points of the GST. This will not benefit anyone, especially not the poor. We had told him that his power will be decentralized. We will regret the GST in the long run," added Abdullah.
The Jammu and Kashmir Assembly had passed the GST resolution on July 5, bringing the economy closer to the Centre's mission of 'One Tax One Market One Nation'.
Expressing delight over the same, state Deputy Chief Minister Nirmal Singh said the consumer states are to get the maximum benefit from the GST and Jammu and Kashmir is a consumer state.
Additionally, state Finance Minister Haseeb Ahmed Drabu said it was for the first time in 60 years that a transparent, democratic process was laid out for its implementation.
-ANI