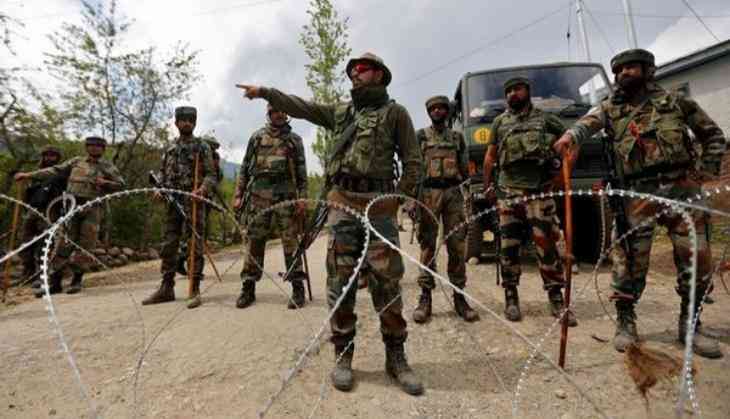 J-K: Four including one terrorist killed in shootout
A policeman, a terrorist and two civilians were killed in a shootout at Malpora area in south Kashmir's Kulgam district on Saturday evening.
A police party at Malpora on Qazigund- Kulgam road was clearing the traffic when the terrorist group comprising three members opened indiscriminate fire upon them.
The cops retaliated resulting into the killing of a terrorist. In the attack, four policemen and two civilians sustained serious bullet wounds.
All the injured were immediately evacuated to the nearby hospital where a policeman and two civilians succumbed to injuries. A massive hunt has been launched to find out the other terrorists involved in the attack.
Yesterday, Pakistani troops violated the ceasefire along the Line of Control (LoC) in Balakote Sector of Jammu and Kashmir's Poonch District, prompting the Indian Army to retaliate.
Later in the day, the Indian Army's 62 Rashtriya Rifles unit and police authorities busted the module of the militant organisation Hizb-ul-Mujahideen. The forces busted modules of three Over Ground Workers (OGW) of the HuM.
Earlier on Thursday, two Army soldiers and a civilian were injured after terrorists attacked an Army patrol party in the district.
Following this incident, a search operation was carried out in the area on Friday by the Central Reserve Police Force (CRPF).
"South Kashmir is a bit hot, lots of local militants are joining various outfits and we are trying to bring the situation under control. The operation was important, was carried out successfully," CRPF IG Ravideep Sahi told ANI.
-ANI