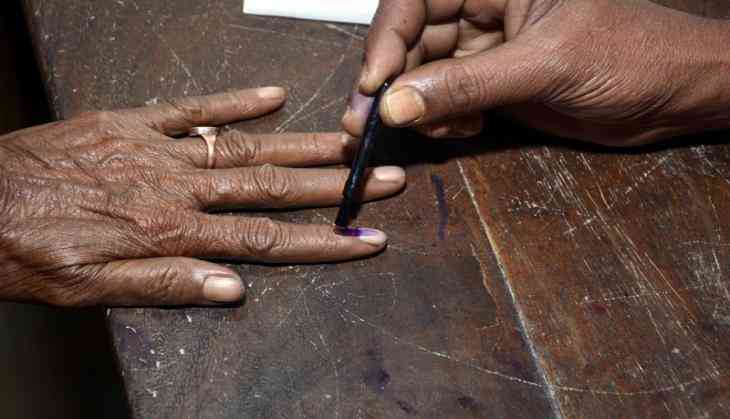 Despite terror threats and boycott call by Peoples Democratic Party and National Conference- the two major political parties of Jammu and Kashmir, voters have come out in large numbers to cast their votes in the second phase of the urban local bodies elections in the state.
Kathua witnessed the highest voter turnout of 39.4 per cent in 80 wards till 10 am in the second phase of polling. Doda is second in the list with 36.5 per cent of voter turnout in 37 wards, followed by Reasi district with 35.7 per cent of polling across 26 wards.

Ramban, Kishtwar, and Udhampur districts have recorded 35.1 per cent, 34.1 per cent and 30.2 per cent voter turnout, respectively. Bandipora only witnessed 14.2 per cent turnout in 13 wards while Kupwara also got only 3 per cent turnout in 13 wards.
However, the voting percentage was abysmally low in Baramulla, Srinagar, Kupwara and Anantnag with 1.1 per cent, 0.8 per cent, 3 per cent and 0.6 per cent respectively.
Long serpentine queues were seen outside scores of wards, especially in Kishtwar, Reasi, Kathua and Doda districts. Interestingly, an 84 -year-old woman also came to cast her vote in Reasi. She was helped by a couple of men as she visited the polling booth set up near her house. The woman's physical condition was visibly very fragile but she looked adamant to exercise her right.
Speaking to ANI, Balwant Singh Mankotia, president of the Jammu and Kashmir National Panthers Party expressed satisfaction over the commencement of urban local body polls in the region and said, "These elections will surely bring some relief to people residing in the region. There are certain demands of people like solid waste management, traffic jams, water crisis, and electricity for 24 hours which voters are expecting to get fulfilled."
A voter from Bandipora district said that they are voting in order to develop their region and get employment in the coming months. "We are voting for development. We want to get employed. It good that these elections are happening and I am happy that a lot of people are coming out to cast their vote," he said.
Mobile internet services have been suspended in south Kashmir, while the data speed has also been reduced to 2G in rest of Kashmir to avoid the spreading of rumours.
The third phase of polling, covering 207 wards, is scheduled to take place on October 13. The 132 wards in the fourth and the last phase will go to polls on October 16, followed by a counting four days later on October 20.
-ANI