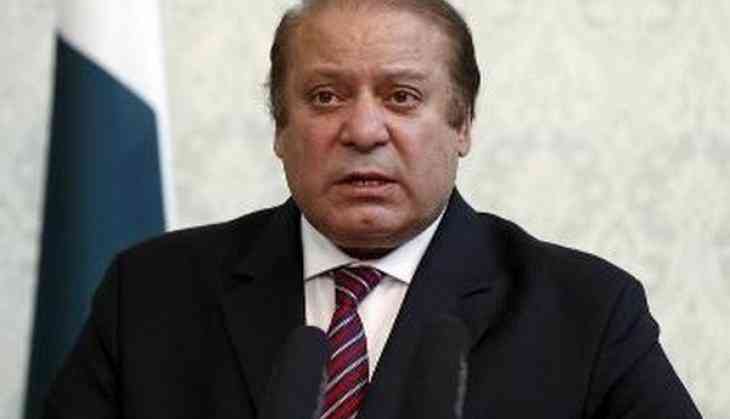 The Islamabad High Court (IHC) will resume the hearing on the transfer of former Pakistan prime minister Nawaz Sharif's remaining corruption cases - Al-Azizia and Flagship Investment to another court.
Sharif's legal counsel had filed a plea requesting the court to transfer the two cases from one Accountability Court to another Accountability Court, Geo News reported.
Accountability Judge-I Mohammad Bashir has been hearing the Al-Azizia and Flagship reference cases for the last 10 months. Also, the Sharif family had filed an appeal against their convictions in connection to the Avenfield reference case.
A two-member bench, comprising Justice Aamer Farooq and Justice Miangul Hassan Aurangzeb, would hear the above cases.
Yesterday, National Accountability Bureau (NAB) prosecutor Sardar Muzaffar Abbasi asserted that the transfer of the corruption references against the Sharif was not possible post-indictment, as per the Geo News report.
During the proceedings, Justice Aurangzeb noted that the evidence against the Sharif family was interrelated in all three corruption cases.
"How can these interrelated facts be separated? This case is not ordinary in nature. It cannot be compared to the cases we hear on a daily basis," he observed.
In the last hearing on July 18, Sharif's legal counsel Khawaja Haris had reiterated his reservations about the same judge hearing the proceedings of all the three corruption cases against the Sharif family.
The Accountability Court judge replied that he wrote the matter to the IHC and added that transferring the case from one court to another court did not come under his jurisdiction.
On July 17, The IHC cancelled the bail requests of Sharif, his daughter Maryam Nawaz and son-in-law Captain (retd) Muhammad Safdar, in connection to the Avenfield properties case.
On July 6, Sharif and Maryam were convicted in absentia in the Avenfield reference case by the Accountability Court. While the former was given ten years of imprisonment and slapped with a fine of eight million pounds, Maryam was awarded eight years in jail and fined two million pounds. Also, Safdar was given a one-year sentence without any fine.
While Sharif and his UK-based sons, Hussain Nawaz and Hasan Nawaz are named in all the three corruption cases - Avenfield reference, Flagship Investment and Al-Azizia reference, Maryam and Safdar are only named in the Avenfield case.
--ANI