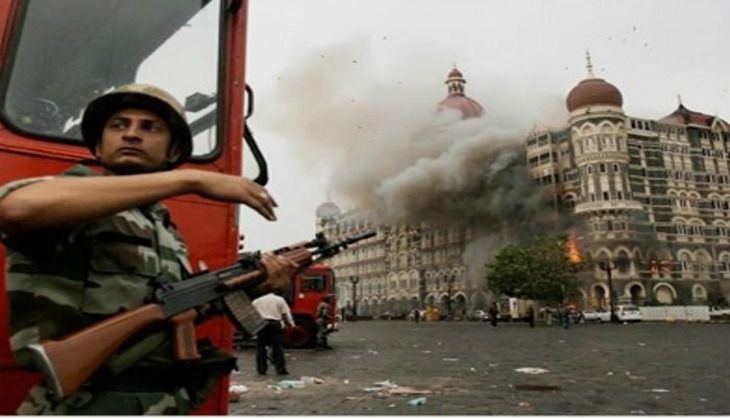 A new book by former diplomat from Pakistan Husain Haqqani about India-Pakistan relations shows that the ISI was behind the Lashkar-e-Taiba which carried out the 2008 terrorist attack in Mumbai - but the actual operation was a surprise to them.
In his anecdotal book titled India Vs Pakistan: Why Can't We Just Be Friends? Haqqani, then Pakistan's ambassador in Washington DC, recounts how the US summoned Ahmed Shuja Pasha, chief of Pakistan's ISI, and CIA director Michael Hayden presented Pasha with evidence that the Mumbai attackers had come from across the border.
After that, at Haqqani's official residence in Washington, Pasha said in Urdu: "Bandey hamare thay, operation hamara nahi tha (The people were ours, but the operation wasn't)."
Stunned, Haqqani responded: "Agar hamare log bhi hamare qaboo mein nahin toh agey kya hoga (If we have no control over our own people, what is our future)?"
In his book, Haqqani points out some of India and Pakistan's worst beliefs and miscalculations about each other since Partition, reports The Telegraph.
Haqqani believes that India was patronising about Pakistan right from the start, leading to a belief in his country that India still expects Pakistan to return within the subcontinent's original boundaries.
"We are neighbours forever," said Haqqani. "By laying out the history in one book, I hope people will see the sheer silliness and cussedness of the way we have both approached each other."
He added that the two countries are trapped by one thought: "Should we build friendship as a means of solving disputes, or should we insist on solving disputes before we become friends?"
In his view, he said, the first option is the best.
"To me, Kashmir, nuclear weapons and terrorism are not the cause of the ills but the symptoms of what ails India and Pakistan," said Haqqani. "The ailment is the smallness of hearts towards one another."