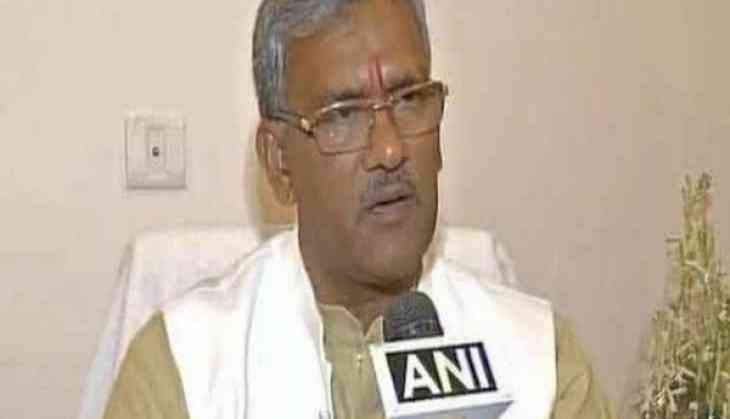 Uttarakhand CM Trivendra Singh Rawat
Uttarakhand Chief Minister Trivendra Singh Rawat said that his government will weed out all infiltrators, irrespective of whether they are Rohingyas or Bangladeshis.
"We will now make efforts to weed out infiltrators from our country irrespective of being a Bangladeshi or a Rohingya. I appeal to the people of Uttarakhand that if at any point of time they suspect anything about anyone, they must immediately inform the government. We will surely throw them out," he noted.
Rawat's remarks came days after Assam Chief Minister Sarbananda Sonowal pitched for the implementation of a National Register of Citizens (NRC) across all states of the country, terming illegal immigrants as a "challenge" for the nation.
The Assam Chief Minister, while addressing an event on the NRC issue, had underscored, "Illegal immigrants are a challenge for us and to answer this challenge, NRC needs to be implemented in all the states. It is a document through which we can protect all Indians."
At the same event, Bharatiya Janata Party (BJP) national general secretary Ram Madhav had said, "Three steps will be taken after NRC-detect, delete and deport. NRC will ensure detection of illegal immigrants. Next step will be disenfranchise- deletion of names of illegal immigrants from the voters' list and deprive them of government benefits."
The first draft of NRC for Assam, which was released in January, contained the name of 1.9 crore individuals. The second and final draft, which was released in July, included the names of 2.89 crore out of 3.29 crore applicants in Assam, leaving out names of nearly 40 lakh people.
NRC is a register containing the names of Indian citizens and is being updated only for Assam to weed out illegal immigrants.
-ANI