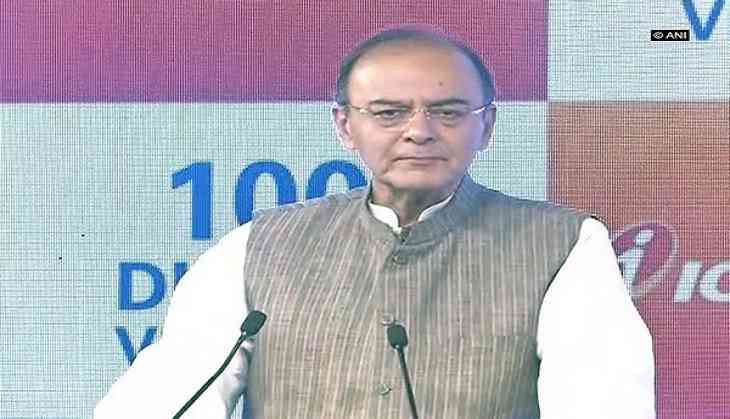 Union Finance Minister Arun Jaitley on Tuesday applauded the Adhaar enabled payment system, saying that the unique concept, which is only available in India, allows its citizens to link their bank accounts by using their thumbs.
"The Adhaar enabled payment is only unique to us, no other country has that technology and privilege where literally your thumb becomes your credit or debit card and links in your bank accounts," said Jaitley at the inauguration of the 100 ICICI Digital Villages programme.
Earlier, Jaitley had announced that Aadhar Pay, a merchant version of Aadhar Enabled Payment System, will be launched that will specifically be beneficial for those who do not have debit cards, mobile wallets and mobile phones.
The Minister applauded the efforts of the ICICI Bank in making 100 villages across the country digitally connected and making sure that everyone in the village is connected, which in turn enables their real income to maximise.
"One great advantage of the demonetisation exercise has been the movement towards digitisation, where new technologies have been created and new forms of electronic payments have been introduced," said Jaitley.
Jaitley further said that India has witnessed various modes of payments with not only debit cards, but also with rupee cards and various other applications emerging.
"We are going to charter into a territory which we haven't visualised," he added.
Earlier, Jaitley had said that Aadhaar may become the only identity card in future, while making it mandatory for filing of income tax returns is necessary to curb tax evasion and frauds.
He said that Aadhaar may become the only card in future, replacing all types of other identity cards like vote ID card, PAN card, etc.
-ANI