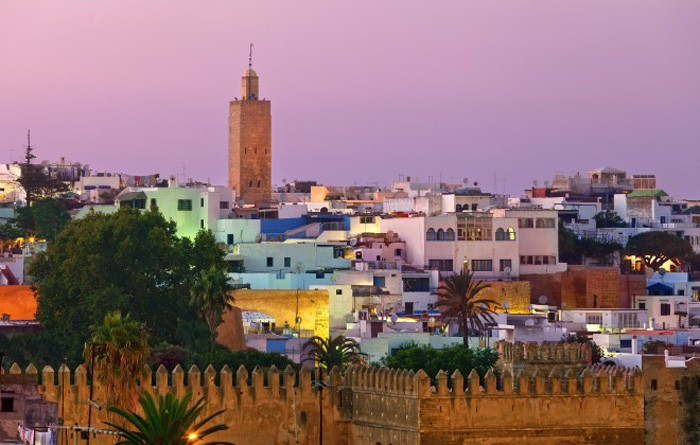 Morocco is one of the 54 African nations taking part in the ongoing India-Africa Forum Summit in New Delhi. The country is best known for its largest city, port town Casablanca - which was immortalised by the 1942 Humphrey Bogart, Ingrid Bergman film of the same name. The film went on to win a host of awards at the 16th Academy awards, including Outstanding Motion Picture and Best Director.
Morocco lies at a distance of 13km from Europe, across the Strait of Gibraltar. It is the only African country that is not a member of the African Union. Here are some little known facts about the country:
1) Many writers like William S Burroughs, Paul Bowles, Brion Gysin, Jack Kerouac, Allen Ginsburg, and Tennessee Williams. have used Morocco as a literary sanctuary during the 1950s and 60s.
2) Morocco is home to the tomb of John the Baptist. It is said to be in the shrine of Sidi Yahia ben Younes, situated in the Moroccan city of Oujda.
3) One of the words for "money" in Morocco is wusakh d-dunya, which translates to "dirt of the world."
4) In Morocco, the traditional symbol of love is considered the liver, not the heart.
5) The nation is the largest processor and exporter of sardines in the world.
7) Morocco is one of the world's largest producers of hashish. Marijuana cultivation is one of the major sources of income for families in Morocco's Northern Rif region. The word "reefer" itself derives from the word 'rif'.
8) Moroccans consider it impolite to handle food with the left hand or to say no to meat if it is offered at a meal.
9) Morocco loves its soccer. In 1986, the national team became the first African nation to reach the second round of a World Cup.
10) Many consider Morocco's al-Qarawiyin University to be the oldest in the world. The institution was founded in the city of Fes in 859AD.