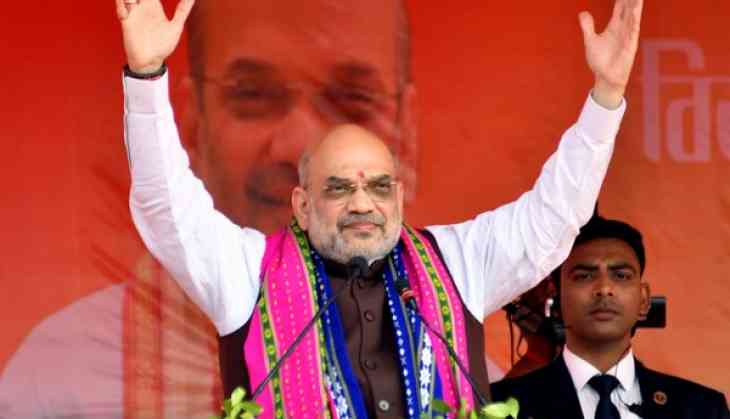 Union Home Minister Amit Shah on Wednesday saluted women's power on the occasion of International Women's Day.
Taking to Twitter, Shah said, "India is proud of its resilient Nari-Shakti. While they contribute to building the nation with countless sacrifices, their individual stories of courage, grit and determination ignite our minds with inspiration."
Extending Women's Day wishes to all and lauding the role of strong women that played key role in India's progress, the Minister said, " I salute all of those strong women on International Women's Day."
March 8 has been observed as International Women's Day every year since 1975, to celebrate the social, economic, cultural, and political achievements of women around the world.The day is observed to highlight the importance of the fight against gender biases and to bring attention to matters such as gender equality, reproductive rights, and violence and abuse against women. It has become a forum to raise awareness and galvanise change in society.
As the emphasis is on woman's rights movements, the day sees organisations across the world coming together to plan events that highlight the role of women.
Also Read: CBI wishes 'Happy Holi' to Lalu, RJD supremo offers 'Gujiya'
The United Nations Observance of International Women's Day, under the theme "DigitALL: Innovation and technology for gender equality", recognizes and celebrates the women and girls who are championing the advancement of transformative technology and digital education.