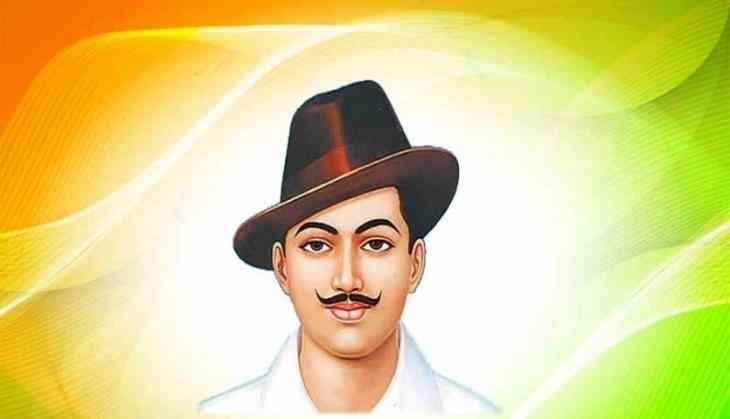 India is celebrating its Independence Day today, August 15 with vigour and patriotic spirit. This year's Independence Day is very special as it marks the 75th anniversary of country's independence from British Rule.
To mark 75 years of freedom from British Rule, the Central Government announced the 'Azadi Ka Amrit Mahotsav' celebration which started in March 2021. Under the 'Har Ghar Tiranga' programme, countrymen have also hoisted the tricolour at their homes.
Independence Day signifies the country's long-fought victory and reminds us of the valiant freedom fighters who laid their lives during the freedom struggle. One of these freedom fighters that no one can forget is Bhagat Singh who sacrificed his life for a better, British-free India. The 75th anniversary of India's independence is a good time to remember the iconic hero of the country's freedom struggle.
Here are some facts about Bhagat Singh:
Bhagat Singh was born on September 27, 1907 in Lyallpur district (now in Pakistan). He was born into a family with a history of involvement in the struggle for freedom.
Singh completed his schooling at Dayanand Anglo-Vedic High School and then went to National College in Lahore for his graduation.
In his early days, Bhagat Singh believed in the Mahatma and was a follower of the ideals of non-violence
In 1926, Bhagat Singh founded the Naujawan Bharat Sabha (NBS). The prime aim of this Sabha was to overthrow British rule from India. Singh was detained in 1927 and charged with involvement in the 1926 Lahore bombing case. He was released by the British after five weeks.
In 1928, the iconic freedom fighter formed Hindustan Republican Association (HRA) which was later known as the Hindustan Socialist Republican Army (HSRA). Freedom fighters like Chandrashekhar Azad, Ram Prasad Bismil and Ashfaqullah Khan were also part of it.
Freedom fighter Lala Lajpat Rai led a protest march in Lahore in 1928 against the British Simon Commission. Police baton-charged the protesters in which Rai was severely injured and later died. With the aid of HSRA members - Sukhdev, Rajguru, and Chandrashekhar Azad, Bhagat Singh developed a plan to kill police superintendent James Scott and avenge Rai's demise.
In December 1928, Singh and his accomplice executed the plan at the district police headquarters in Lahore, but they later realised that instead of James Scott they killed his assistant John P Saunders.
In 1929, Bhagat Singh and Batukeshwar Dutt threw bombs in the Central Legislative Assembly to oppose the Public Safety Bill and Trade Dispute Bill.
After shifting from a Delhi prison to Mianwali, Singh and other prisoners protested against discrimination between Indian and European prisoners. They sat on a hunger strike demanding basic facilities like better food, books and newspapers for prisoners.
On March 23, 1931, Singh was hanged along with Rajguru and Sukhdev. The day is observed as 'Shaheed Diwas' to pay tribute to these legendary freedom fighters.
Also Read: PM Modi greets nation on 75th Independence Day, remembers India's freedom fighters