Prime Minister Narendra Modi on 15 August, delivered his second Independence Day speech. For one, it it may end up being remembered for what he left out.
There were several issues touched upon in the speech - One Rank One Pension, farmers, poor, etc. While some issues he discussed were cheered on, others were a disappointment.
In the end though, Modi's speech ended up being more of a self-assessment report card for what the government had done over the past year and a half, and a lot less about the nation.
Here are the highlights of the speech through quotes and pictures:
1. One Rank One Pension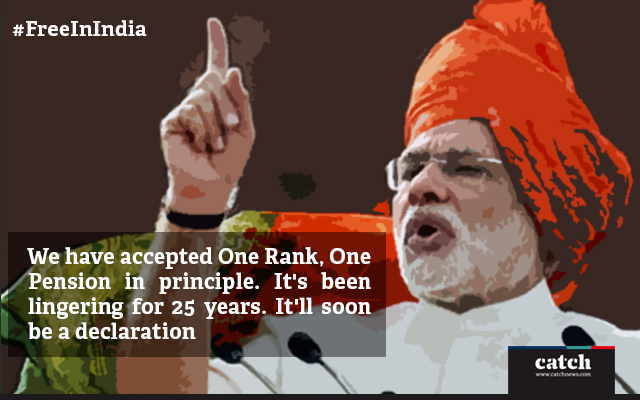 2. Labour reforms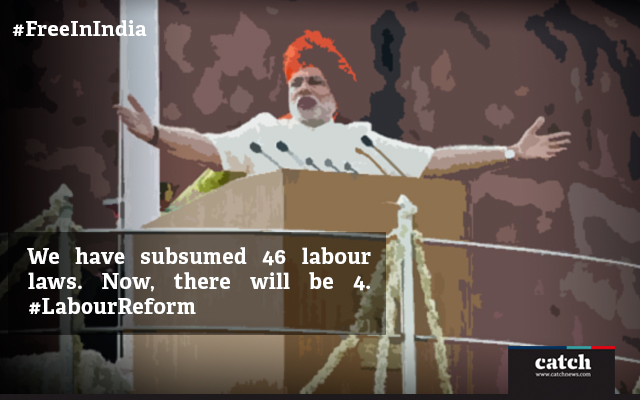 3. Start Up India, Stand Up India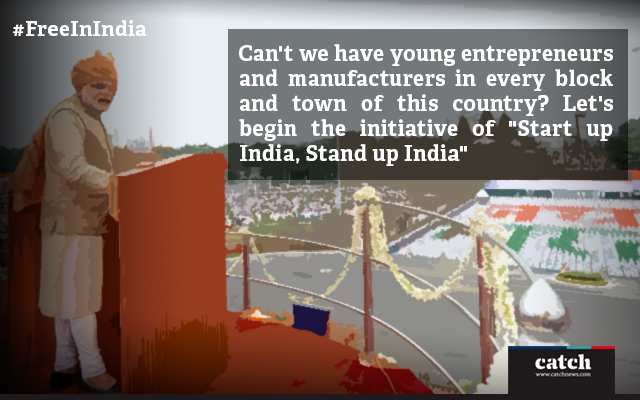 4. #GiveItUp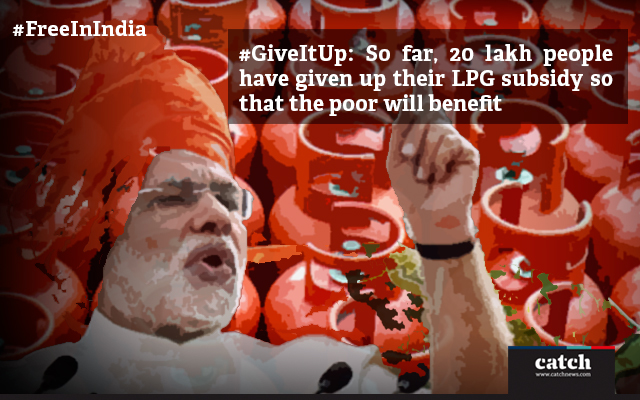 5. Coal auctions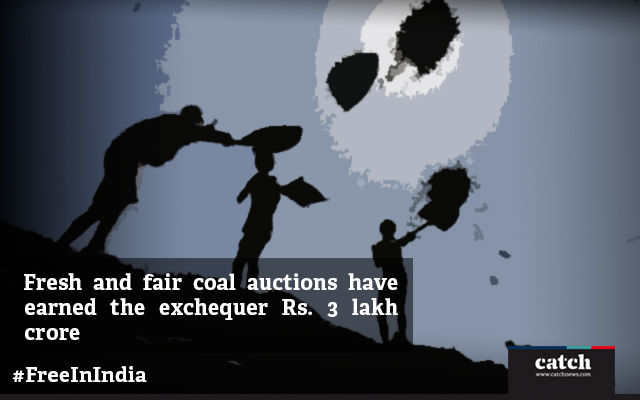 6. Pradhan Mantri Jan Dhan Yojana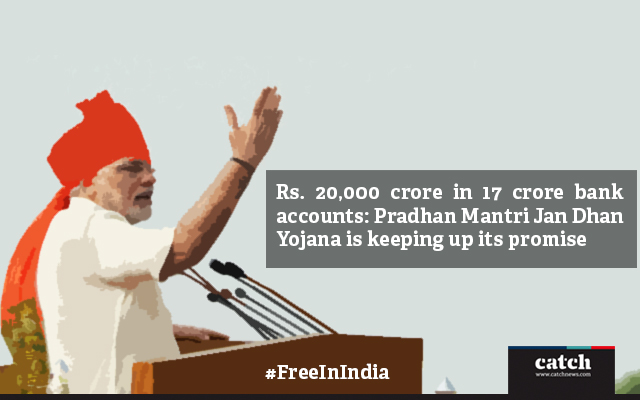 7. Corruption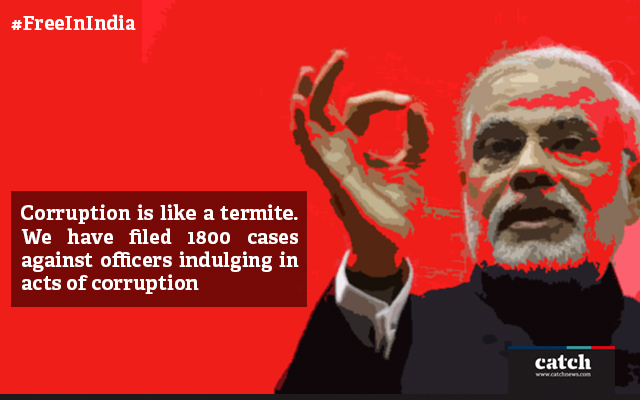 8. Black money
9. Shrameva Jayate Yojana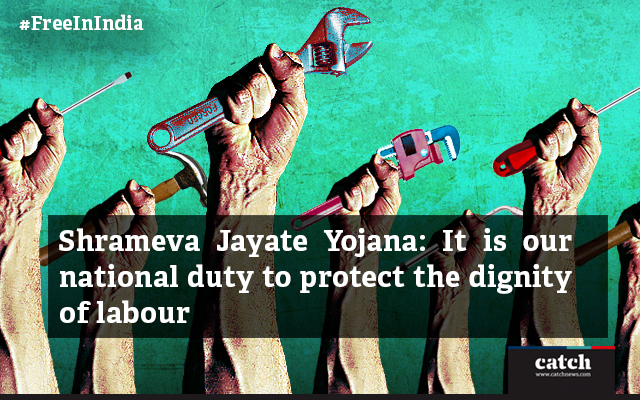 10. Team India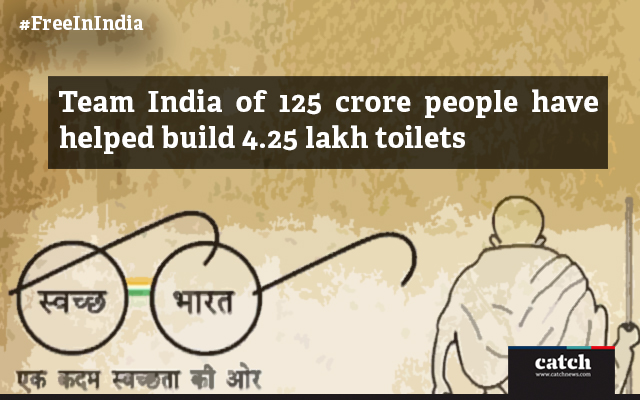 11. 18500 villages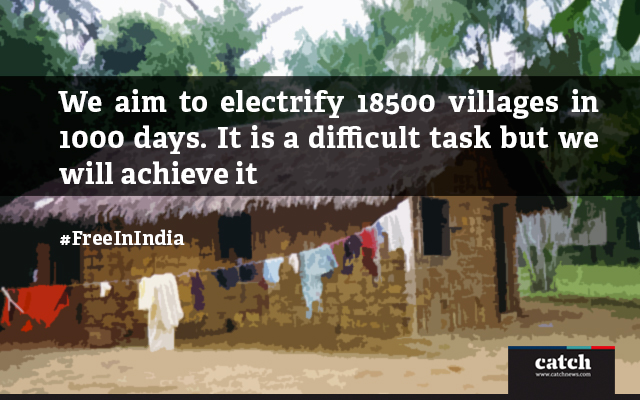 12. Jan Bhagidari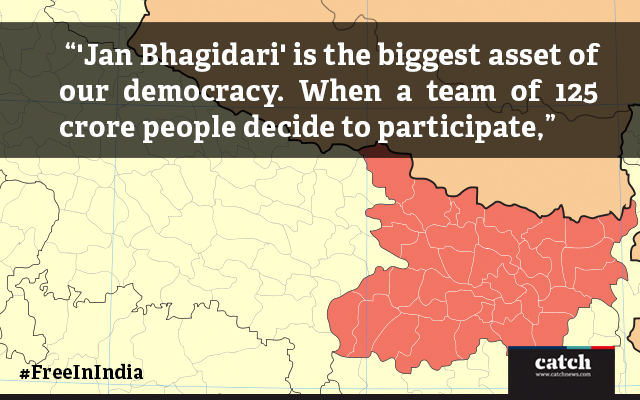 13. Simplicity and unity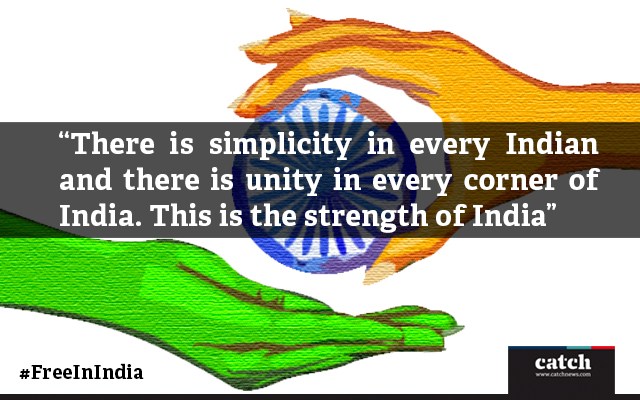 14. 125 crore population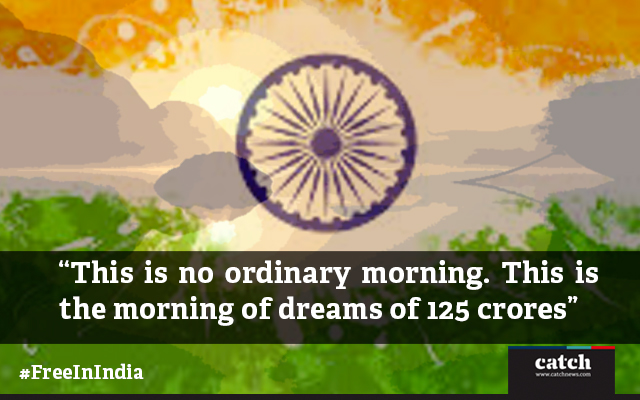 (Picture credit: All graphics made by Sani Khan)