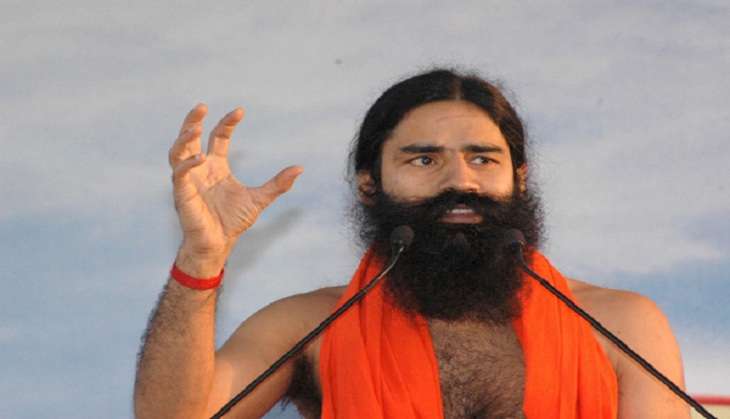 Yoga Guru Baba Ramdev today asserted that Bengal Chief Minister Mamata Banerjee was not against demonetisation but only in the way it was implemented, adding that he firmly disagreed with all notions that she was against the scheme since she was hoarding black money herself.
Speaking to the media here, Ramdev asserted that Mamata was the symbol of simplicity in Indian politics.
"She wears hawai chappals and sarees costing no more than 200 Rupees. I do not agree that she is against demonetisation because she is hoarding black money herself. She has led a very simple life and has always fought against corruption," he said.
Emphasising that Mamata may have several doubts and questions regarding the implementation of the scheme, Ramdev added that he believes she truly supports demonetisation in her heart.
Talking about the radical step taken by the Centre, the yoga guru admitted that demonetisation has caused inconvenience to people in its initial stages, adding that it needs to be resolved soon and the centre must find a solution to the cash crisis.
"This historic and bold decision will definitely boost the Indian economy and help increase the GDP. But steps must be taken to help the poor deal as they need to come to terms with this upgradation," he said.
Meanwhile, in a veiled attack on opposition parties, especially the Congress, which has been vocal against the government for forcing people to stand in queues post the demonetisation of Rs 500 and Rs 1000 currency notes, Prime Minister Narendra Modi today said that earlier people were rotting away in queues because of the people who ruled for 60 years, but his decision has created a queue enough to end all other queues in the country.
"People had to stand in queues to buy sugar, to buy kerosene. They had to stand in queue to buy wheat. Thanks to those who ruled for 60 years, this country was rotting away in queues, but what I have done is that I have started a queue to end all queues," he said.
Addressing the people of Moradabad as his "high command", Prime Minister Modi said after his government scrapped old currency notes, the rich are queuing up outside poor people's house and asking for their help.
--ANI