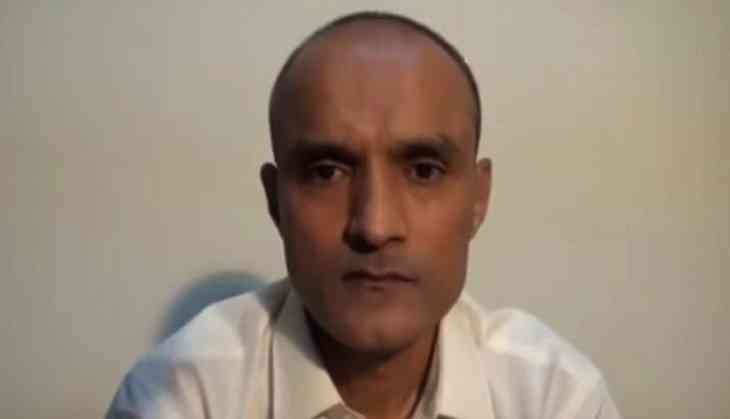 India on 15 May called for immediate suspension of its national Kulbhushan Jadhav's death sentence after accusing Pakistan of violating the Vienna convention by denying its 16 requests for consular access.
As the International Court of Justice (ICJ) began hearing Jadhav's case, India argued that human rights treated as "basics" all over had been thrown to the wind by Pakistan.
All requests for consular access to 46-year-old Jadhav had fallen on "deaf ears", it said.
The present situation, attorney Harish Salve said before the court, was grave and that is why India had sought ICJ's indulgence.
India is presenting its case first, followed by Pakistan later in the day. Both sides will get 90 minutes each to argue their case before the UN's principal judicial body.
India may avail a "short extension" beyond 90 minutes to present its case, the judge had said in his opening remarks.
"India's position has been consistent that Jadhav was kidnapped from Iran and confession was extracted in military custody. Human rights which are treated as "basics" have been thrown to the wind by Pakistan," said Harish Salve at ICJ.
"India fears Kulbhushan Jadhav will be executed before its arguments are heard in the case. Jadhav was framed on confessional statements extracted from him when he was in Pakistan's military custody," he added.
A Pakistan military court had awarded the death sentence to Jadhav last month for espionage and subversive activities.
Jadhav had been arrested on March 3 last year.
India had appealed against the death sentence on May 8 alleging violation of the Vienna Convention on Consular Relations by Pakistan after its 16 requests for consular access were denied.
The next day, ICJ stayed the sentence.
India, in its appeal to the ICJ, has asserted that Jadhav was kidnapped from Iran where he was involved in business activities after retiring from the Indian Navy.
India acknowledges that Jadhav had served with the Navy but denies that he has any connection with the government.
- - With PTI inputs