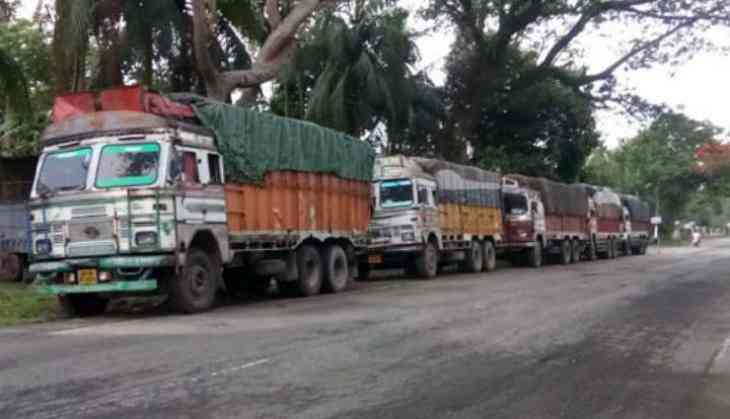 The Indian government last year banned the import of betel nuts in order to prevent illegal smuggling through the Myanmar border. But the smuggling of betel nuts from Southeast Asian countries through Myanmar border continues unabated, thus depriving the Indian government of import duties. According to a report, Myanmar produces 10,000 tonnes of betel nuts annually but it exports 40,000 tonnes to India. The rest 30,000 tonnes are coming from Indonesia and Thailand, where the price of betel nuts are comparatively lower than India. Indian traders prefer buying raw materials from these countries at a much lower rate and get it into India through Myanmar by means of bribery.
On 24 August 2019, an FIR was filed by Assam police and a case (No 1282) under section 120B/465/468/471/420 of the IPC has been registered at Jhalukbari police station, Guwahati. The FIR filed by one Abhijit Basumatary states that since 2015, per day 200 loaded trucks of betel nuts from Myanmar pass through Barak Valley, Karbianglong and Golaghat districts of Assam via Guwahati to the nearest state of West Bengal without any import duty and custom bill from Bangladesh, Myanmar or China.
August 31, 2019
Basumatary in his FIR also accused some high-level government officials of corruption and allegedly letting the illegal trade happen under their watch. According to the complainant the officials involved are O/C, Karimganj (Present), Bhashar Jyoti, ADC, Incharge, Sale Tax Department, Karimganj, Saurav Das, Superintendent of Sale Tax, Silchar, Khaliqur Jaman, Secretary, Agriculture, Marketing Board, Superintendent of Police, Karimganj, Additional S.P. Karimganj, Gaurav Agarwal, Additional S.P. (Border) Silchar.
Few other people named in the FIR are Suraj Joshi from Shillong, Anjan Pal from Hailakandi, Dipankar Dev from Silchar, Afjal Hussain and Sanju Ahmed. It is to be noted that the above mentioned Suraj Joshi is a self-proclaimed right-hand-man of James Sangma, the current Home Minister of Meghalaya.
According to Basumatary, the nexus is so enormous that it allegedly involves some politicians from major political parties including Congress, BJP, AIUDF siding with the smugglers and illegal syndicate of betel nut.
Reports say that the illegal trade of betel nuts in the northeast is estimated to be worth more than Rs 2500 crore annually.