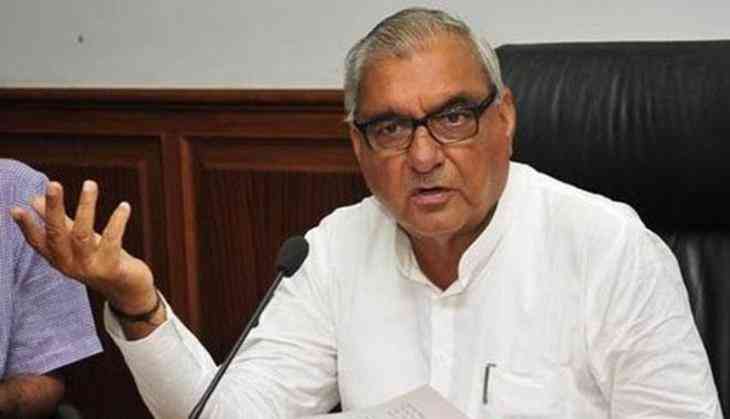 Former Haryana chief minister Bhupinder Singh Hooda, who has been named in an FIR filed in the Gurugram land grab case, claimed that the case was filed based on "political malice."
Addressing a press conference here, Hooda said, "There's no scam. It's being done due to political malice. There was no wrongdoing during our regime. Had this been the case, we wouldn't have been spared so far. It's the result of the (BJP) government's frustration."
Hooda further clarified that filing of an FIR cannot transcend into branding a person as an accused. "Complaint was by a private person. If there is FIR against you, it doesn't make you accused. Had there been any substance in it, the government would have filed an FIR. They are doing this to distract people from their failures," he said.
An FIR was filed against Hooda, businessman Robert Vadra, DLF Gurugram and Onkareshwar Properties in Gurugram on September 1, alleging that Vadra's firm Sky Light Hospitality had purchased land in various places in Gurugram and sold them at exorbitant prices when Hooda was the chief minister.
Haryana Chief Minister ML Khattar had assured that thorough investigation would be conducted into the matter and severe punishment would be given to those found guilty.
-ANI