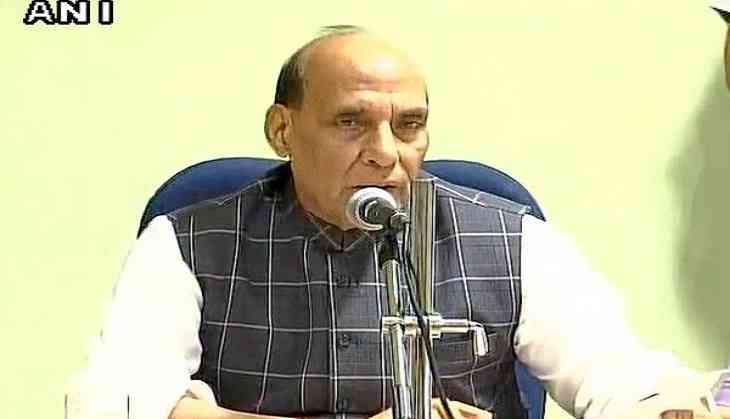 Home Minister Rajnath Singh
Union Home Minister Rajnath Singh on Wednesday asserted that apart from India, countries like Nepal and Japan have also appreciated the efforts of NDRF (National Disaster Response Force) for its contribution in search and rescue operations.
Singh, addressing the review meeting of NDRF, said, "I assure NDRF that the key issues highlighted during the meeting will be looked into and necessary steps will be taken in due course."
He further expressed concern in respect of twelve states or the Union Territories where the State Disaster Response Force (SDRF) has not been raised so far.
He said that these states will be asked to set up SDRF at the earliest.
NDRF DG Sanjay Kumar gave a presentation on the role and responsibilities of NDRF and said that NDRF has so far provided community awareness programme to 53.65 lakh volunteers.
Kumar also briefed on the special equipments being used by the NDRF in search and rescue operations and on the creation of infrastructure in NDRF at different places of the country.
Union Home Secretary Rajiv Mehrishi appreciated NDRF for undertaking activities like mock drill, community training and school safety programme, apart from search and rescue operations.
-ANI