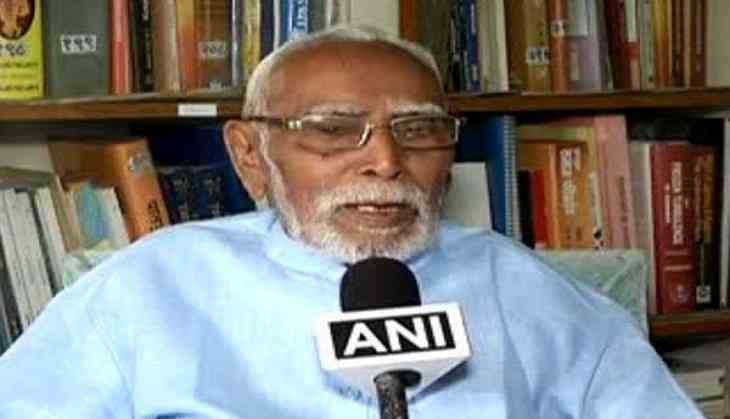 Rashtriya Swayamsevak Sangh (RSS) ideologue M.G. Vaidya on Tuesday said that in a place where Kashmiri Pandits could not live, there Hindus are certainly living an insecure life.
"I am not shocked over the incident (terror attack on Amarnath pilgrims). In the valley, with around four to five lakh people, where Kashmiri Pandits cannot live, there the life of a Hindu is not secure as well," Vaidya told ANI.
He further said that the government had put all its efforts to bring out security, but the bus that was attacked by the terrorists was commuting separately and not with the convoy.
"Their registration was also not done with the security forces. Now people cannot celebrate their religious traditions freely. The government needs to take a stand for a permanent solution, or such incidences will continue to take place," he asserted.
At least seven people were killed and 15 injured, after a group of terrorists had earlier opened fire at the bus carrying the pilgrims on Monday in Jammu and Kashmir's Anantnag district.
The incident occurred at 8.20 p.m. last night when the bus, carrying 17 pilgrims was travelling from Baltal to Mir Bazar.
-ANI