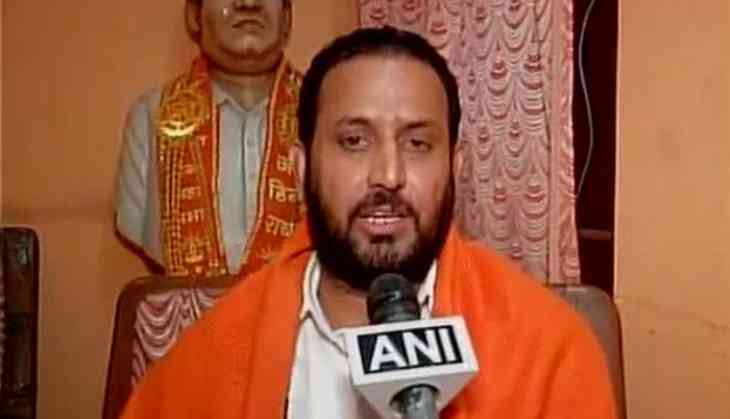 The Akhil Bharat Hindu Mahasabha
The Akhil Bharat Hindu Mahasabha, recently courted controversy by commemorating the death anniversary of Mahatma Gandhi's assassin, Nathuram Godse.
Now, the Hindu Mahasabha has trained its guns on Prime Minister Narendra Modi and the Rashrtiya Swayamsevak Sangh.
"Modi is a disappointment"
Akhil Bhart Hindu Mahasabha national president Chander Prakash Kaushik said Narendra Modi had failed to give the youth of India what they want.
"Indian youth is not happy with Narendra Modi as he has not fulfilled their aspirations," he said.
"Cow protection, Article 370 and a common civil code is what the youth of India desperately want, but nothing concrete has happened under Narendra Modi," Kaushik added.
"RSS is not the only face of Hindutva"
The Hindu Mahasabha, on 15 November, commemorated the death anniversary of Mahatma Gandhi's assassin Nathuram Godse as Balidan Divas. The RSS and BJP condemned any action to "glorify" Godse.
Godse - who was an RSS man - was no hero, RSS ideologue MG Vaidya had said.
"We know Nathuram Godse was a member of RSS, but they (the RSS) are in the habit of disowning people for political reasons, but the Hindu Mahasabha never does this," Kaushik said.
Kaushik accused the RSS of pretending to be the only face of the Hindutva. "The RSS doesn't want funding to come to us, so they oppose our actions," he accused.
"Membership numbers are swelling"
According to the organisation, there has been a recent spurt in the number of people willing to join the Hindu Mahasabha.
"People agree with whatever we are doing, which is reflected in their enthusiasm," Kaushik claimed.
"Godse is a hero"
The Hindu Mahasabha is all praise for Godse, one of the nation's most hated personalities. Godse assassinated Mahatma Gandhi on 30 January, 1948.
"Godse sacrificed his life for the nation and he never desired anything in return which makes him our hero," Kaushik said.
The Hindu Mahasabha has planned to hold short plays across the nation, depicting the life of Godse. The outfit seems to be truly relishing the controversies that helps it grab some of the limelight.