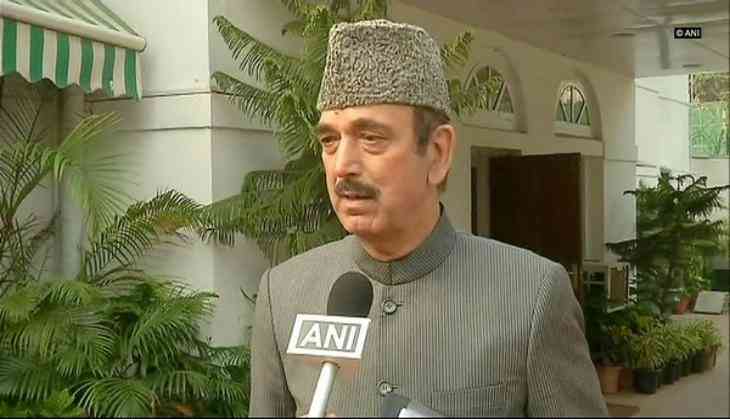 Senior Congress leader Ghulam Nabi Azad has stated that the number of Hindu candidates inviting him to campaign for them has reduced.
Azad pointed at the fact, that since his days as a youth leader he has been campaigning across the country for a number of party candidates belonging to the Hindu community.
"Since the days of the Youth Congress, I have been campaigning across the country from Andaman Nicobar to Lakshadweep. 95 per cent of those who used to call me were Hindu brothers and leaders, and just five per cent were Muslim brothers," he said.
Further, Azad asserted that the figure has dropped to a significant low as Hindu candidates fear losing out on votes if he campaigns for them.
"But in the last four years, I have observed that the figure of 95 has dropped to just 20 per cent. This means that there is something wrong. Today people hesitate in calling me, thinking that it would affect their vote banks," Azad explained.
The leader of Opposition in Rajya Sabha indirectly charged the ruling Bharatiya Janata Party (BJP) for the change as he stated that the shift in mindset has occurred over the last four years.
Azad was speaking at an event in Lucknow on Wednesday to mark the 201st birth anniversary of the University founder Sir Syed Ahmad Khan. Alumni of the university were also in attendance at the event.
-ANI