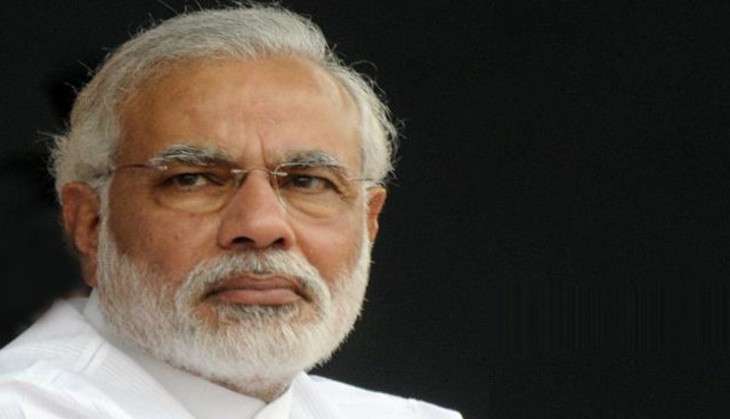 Prime Minister Narendra Modi addressed the nation through the 22nd edition of his radio programme, Mann Ki Baat, on 31 July.
He touched upon a number of topics, including the monsoon and the floods that have affected parts of the country. The PM, who flagged the Run for Rio event in New Delhi a few hours before his radio address, also congratulated the Indian contingent who will head to Rio for the 2016 Olympics in the next few days.
Here are the highlights of his 35-minute long radio address:
On Rio Olympics 2016
"Today in Delhi, 'Run for Rio' was organised. We will organise many more programs to encourage our athletes. We extend our best wishes to the Indian contingent who will be representing India at the Rio this year. Your Prime Minister is ready to become your postman. Share your best wishes to the athletes on the 'Narendra Modi App'. Let us encourage our athletes as much as possible."
On technology
"Technology changes with every passing day, you can't catch it. It keeps on transforming. Research and innovation is important. When we remember Dr APJ Abdul Kalam we think of science, technology. Future is going to be technology driven, we need to embrace it.
"Let us aim to innovate, when I talk about AIM, I am talking about "Atal Innovation Mission"."
On the monsoon, floods and antibiotics
"A few days ago we were worrying about drought situation. Now we hear about both the monsoon and the floods. The state governments and centre are working closely to help the flood-affected people".
"Happy about the monsoon. But along with the monsoon come illnesses. We have to be careful and take precautionary measures to fight those illness".
"When it comes to antibiotics, please complete the full course. Leaving the course in between or an overdose, both can prove harmful. Taking antibiotics frequently can also cause serious trouble".
"Stop taking antibiotics without consulting your doctor. It can only give you momentary relief".
On the Pradhan Mantri Surakshit Matritva Abhiyan
"We are concerned about health of pregnant women. In the last one decade, there has been a decline in Maternal Mortality Rate (MMR) but we are not able to save many pregnant women's lives. Concerned about health of pregnant women, the government has started Pradhan Mantri Surakshit Matritva Abhiyan (PMSMA)".
"Under PMSMA, pregnant women would be able to avail free check-up facility at any government hospital, once in a month".
"Free check-up will be given in govt health centres to pregnant women on the 9th of every month".
On his visit to South Africa
"I had an opportunity to visit South Africa recently. For me this visit had been like a 'teerth yatra'".
"I had the opportunity to meet such people who struggled for equality. When we talk about South Africa, it is but natural to think about Mahatma Gandhi and Nelson Mandela and their great work".
On India's 70th Independence Day
"I am the first Indian PM born in independent India. I interact with people on the Independence Day from the top of Lal Quila. This time, I don't want to deliver PM's speech. I want to deliver your messages. Send me messages on Narendra Modi App".
--With ANI inputs