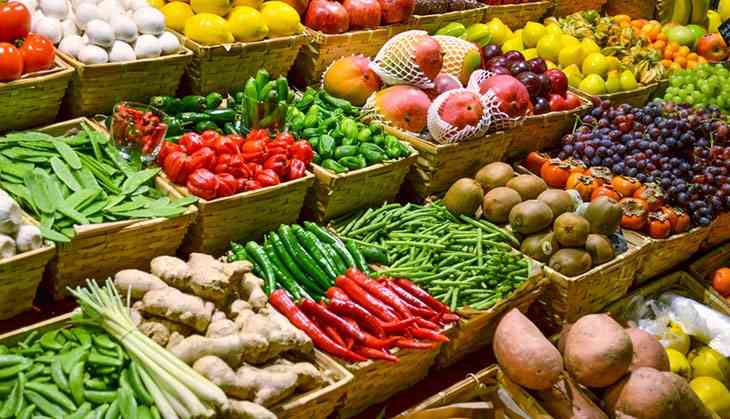 The common man is bearing the brunt of the increased wholesale prices of vegetables in India.
India's wholesale inflation grew 5.77 percent in June, breaking the record of four-and-a-half-year.
A vegetable buyer in Chandigarh said that the price of onion has touched sky high within a week.
"Onions used to be cheaper as they used to be available only for Rs 40 but now 2.5 kg of it is selling somewhere between Rs 60-70 per kg, which is a big difference in a single week," said Samriddhi, a vegetable buyer in Chandigarh.
Whereas in Ludhiana, a buyer complained of bottle gourd being sold for nine times higher the earlier price.
"The previous week bottle gourd was selling for Rs 10 per kg but now it is selling for Rs 90 per kg," said Amit, a vegetable buyer in Ludhiana.
Meanwhile, retailers who are compelled to sell vegetables at a higher price said that due to the onset of monsoon, the prices have hit the roof.
"Due to monsoon, the vegetable prices have increased. Currently, there is an approximate increase of 60 percent in the price," said Madan Lal, a vegetable seller in Ludhiana.
On a related note, the latest price data released by the commerce and industry ministry shows the Wholesale Price Index (WPI) witnessing a growth of 4.43 percent in May and 0.90 percent in June 2017 primarily driven by some food items and fuel prices.
The wholesale inflation rate, which is measured by Wholesale Price Index (WPI) shows that primary articles, which accounts for more than a fifth of the entire wholesale price index, grew 5.3 percent in June from 3.16 percent in May.
On the other hand, prices for vegetables grew 8.12 percent in June as compared with a growth of 2.51 percent in May.
Prices of pulses have continued to slump for over a year now, with the rate of decline relatively slowing at (-)20.23 percent in June, as compared with a de-growth of (-)21.13 percent in May.
Similarly, fuel and power inflation, which has a weightage of 13.15 percent in WPI, grew at 16.18 percent in June from 11.22 percent in May.
Petrol prices are up 17.45 percent in June from 13.90 in May, while diesel prices grew 21.63 percent in June as compared to 17.34 percent in May.
Last week, the government data showed that retail inflation grew five percent in June, a five-month high, from May's 4.87 percent on the back of rising fuel prices.
(ANI)