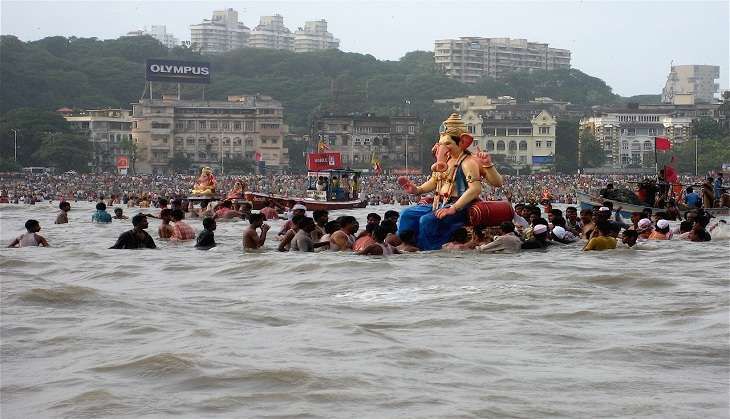 Being a diverse country, India has a lot of festivals and we participate in the celebrations round the year, while some festivals are about worshipping the lord, some even involve 'idol immersion' in water as the celebrations finale.
Idols, which are beautifully crafted are immersed into water bodies with people praying for their wishes to come true. In India, the two major festivals, that involve immersion are Ganesh Chaturthi and Durga Puja, however, amidst the celebrations, people tend to forget the ill-effects of the practice.
The most serious impact of idol immersion is on the environment. It disturbs the ecological balance by polluting water, and not only it is harmful for the environment, immersing idol in water is also not a religious activity.
The dictum of scriptures underlining the link between religious festivals and environmental pollution has been ignored for several decades. The fundamental concept of the Vedic era is the concept of the panchbhootas, the five elements of nature- earth, water, air, fire and space. The panchbhootas are to be revered, not to be polluted. Upanishads and Puranas and other sacred texts underline it.
Here's what the religious texts say:
Atharvaveda has warned not to dirty and add toxic substances into water bodies as it may lead to spread of diseases "he who dirties or spoils ponds, lakes, rivers, etc., or cause smell near residential areas is liable to chastisement."
Yajurveda says, "Do not poison water and do not harm or cut the trees and "Do not disturb the sky and do not poison the atmosphere".
Taittariya Upanishad prescribed norms for human beings to keep the environment clean. It says, "One should not cause urine and stool in water, should not spit in water; and should not take bath without clothes"
It is noteworthy that Vishnu took form of a fish in his Matsya avatar to clean the polluted sea and rivers. He took form of a swine in Varaha avatar to clean the land by eating up all the filth.
It is clear that the traditions and scriptures not been understood and properly interpreted. The ongoing pollution from such festivals and related rituals is a result of failure of religious leaders.
The religious leaders fail to communicate the need to preserve environment and water bodies. The unquestioning obedience to religious tradition has made people unscientific in approach especially in matters related to religion.