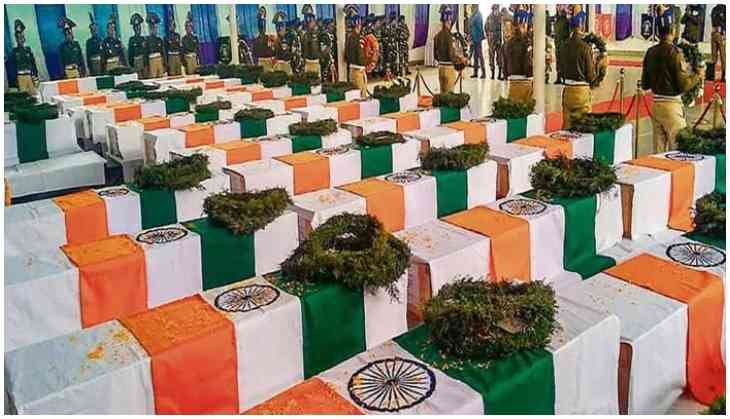 CRPF soldiers killed in Pulwama Terror Attack (file pic)
Indians are paying their heartfelt tribute to soldiers who were martyred in the Pulwama terror attack in Jammu and Kashmir on February 14, 2019.
On the third anniversary of the deadliest attacks on Indian security forces, let us remind the story of the CRPF soldier Manoj Behera who was also killed in the terror attack.
A few hours before the attack, CRPF soldier Manoj Behera had called his wife in Odisha's Cuttack district to ask about their one-year-old daughter.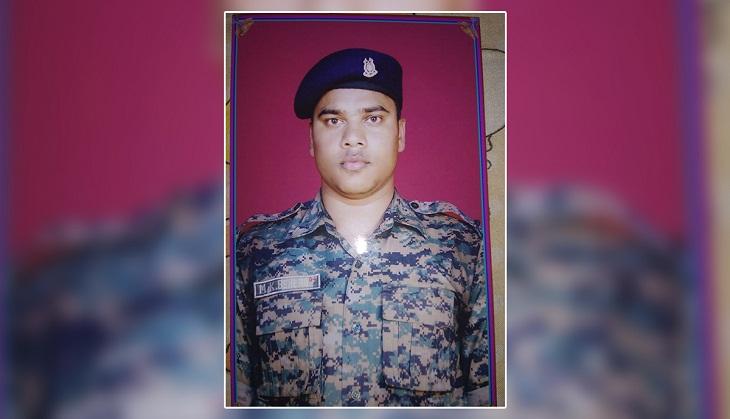 Martyred CRPF soldier Manoj Behera
The couple got married two years ago. The 33-year-old CRPF soldier was the only son of his ageing parents.
According to Behera's brother-in-law Debashish Behera, Manoj had come to his native village in Ratanpur in November 2018 to celebrate the birthday of his daughter. Before the terror attack, a CRPF soldier had called up his wife to tell her that he was travelling to Srinagar.
He had also told her wife that he will call her after reaching. After his shocking and untimely death news broke out, Debashish told that they had no courage to tell Behera's wife that he is no more.
Behera had joined CRPF in 2006 and was posted in Uttar Pradesh's Ayodhya before being sent to Jammu and Kashmir three months ago. He was with the 61st battalion of CRPF.
The attack on the CRPF convoy took place in Jammu and Kashmir's Pulwama district on February 14, 2019, in which 40 personnel were killed.
A suicide bomber had rammed an explosive-laden vehicle into the bus. The convoy had 78 buses in which around 2,500 personnel were travelling from Jammu to Srinagar.
Days after the attack, the Indian Air Force on February 26 carried out multiple aerial strikes at JeM terror camps in Pakistan's Balakot, killing a "large number" of terrorists and destroying their infrastructure.
-With ANI inputs
Also Read: PM Modi pays homage to personnel killed in Pulwama attack