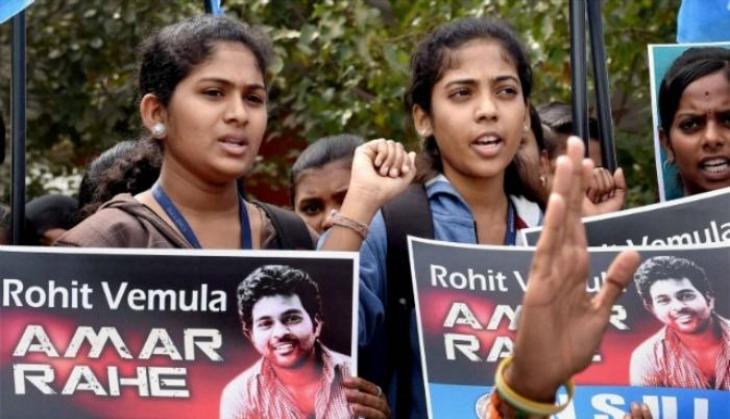 Sreepati Ramudu, Hyderabad University's head of the Centre for the Study of Social Exclusion and Inclusive Policy, resigned on Thursday over the appointment of Vipin Srivastava as pro-vice chancellor. Students agitating at the university have accused Srivastava of abetting suicides by two Dalit scholars, including Rohith Vemula and the university's Dalit and Tribal Teachers' Forum had opposed Srivastava's promotion.
Srivastava was promoted on Tuesday. He had been the head of a sub-committee that upheld the punishment dealt out to five Dalit scholars including Rohith Vemula, who hanged himself on 17 January, according to The Telegraph.
Dalit students and teachers also hold him responsible for the suicide of Senthil Kumar in 2008, though he had been absolved after investigation.
After vice chancellor Appa Rao Podile went on leave in January following massive protests over Rohith Vemula's suicide, Srivastava had been appointed as interim VC, but was forced to step down from the position by protesting students.
Podile said it was "the prerogative of the VC" to appoint Srivastava to this position. He said he had asked Ramudu for a meeting on Saturday. However, Ramudu said: "I'll stand by my decision."