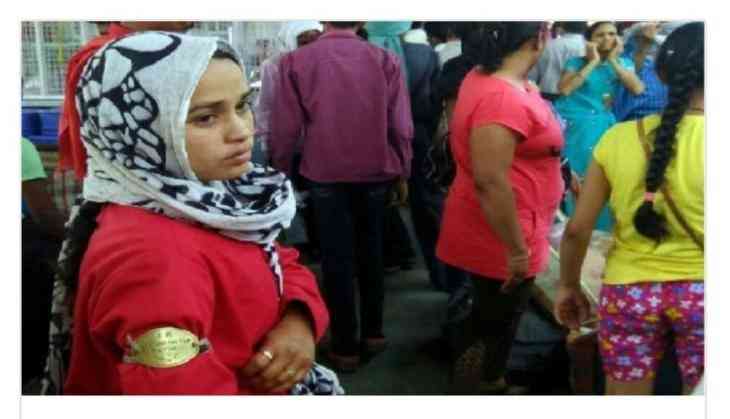 You have always seen the coolie man carrying the luggage for the passengers.But, have you ever seen a female coolie on railway station? If not, then we will take you the tour the Madhya Pradesh where a woman coolie found carrying the luggage of commuters.
Yes, you read right, Sandhya Marawi is one of the first woman coolie dressed in red with a badge number 36 breaking all the gender gap set by the society. You will find her at Katni Railway Station, Madhya Pradesh. She took up this step only to feed her three kids.
As women of Indian society are only born to live inside the boundary of their house, but Sandhya has broken up all that stereotypes claimed by the people.
As per the media reports, Sandhya said in an interview that her husband is no more with her and passed away in October due to the prolonged illness. As she faced many difficulties after her husband's death to raise her children as well as to look after her mother-in-law. Therefore, she decided to do some work and asked many people to help her. So finally, she gets the opportunity given by someone and found the job at Katni railway station as a Coolie.
Currently, she is working with 45 other male coolies. After finishing her all the household, she used to arrive at the railway station and travels 45 km daily from her hometown to the job place.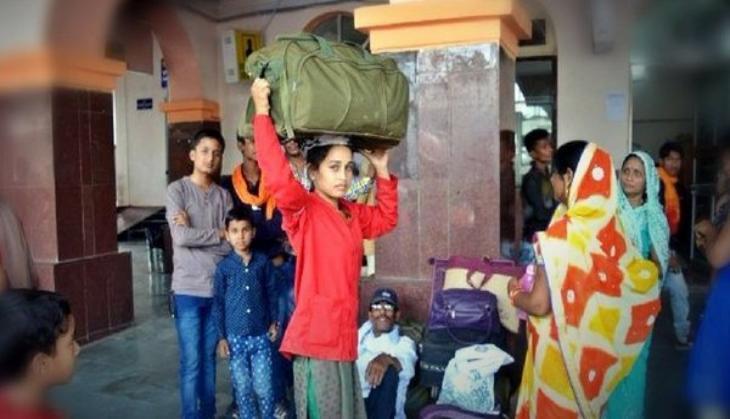 Twitter
As per the reports, she has started working since January 2017. Sandhya has proved herself she is not only the best housewife but also the one who can also work hard, as she carries all the weight on her head and shoulders of the other to earn the bread and butter for her family members.