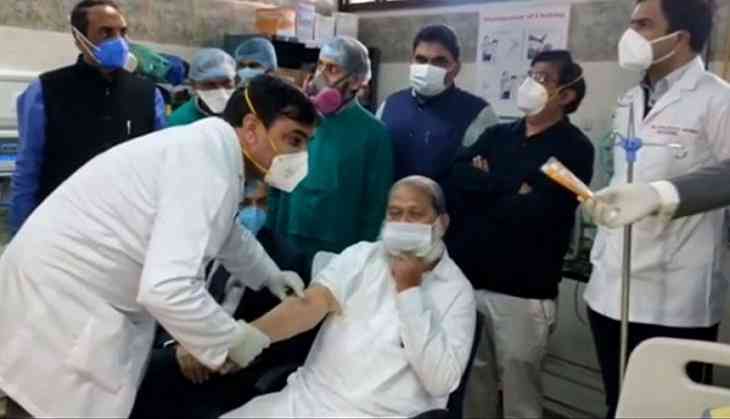 Haryana Health Minister Anil Vij has been tested positive for COVID-19, although he was administered one trial dose of Covaxin two weeks back during clinical trials.
Two-dose schedule
Bharat Biotech has clarified that the efficacy of its Covaxin, could be determined only 14 days after a second dose. It said its clinical trials were based on a two-dose schedule, given 28 days apart.
Anil Vij had volunteered to participate in human phase trials, in which over 25,000 persons were administered trial doses. Vij was the first in Haryana to be administered Covaxin first shot on November 20.
According to Bharat Biotech, Covaxin has been designed to be efficacious when subjects receive both doses, reports ANI.
Bharat Biotech is developing Covaxin in collaboration with the National Institute of Virology (NIV) and the Indian Council of Medical Research (ICMR).
Also Read: Coronavirus Update: India's active COVID-19 caseload drops below 4.1 lakh, lowest in 136 days