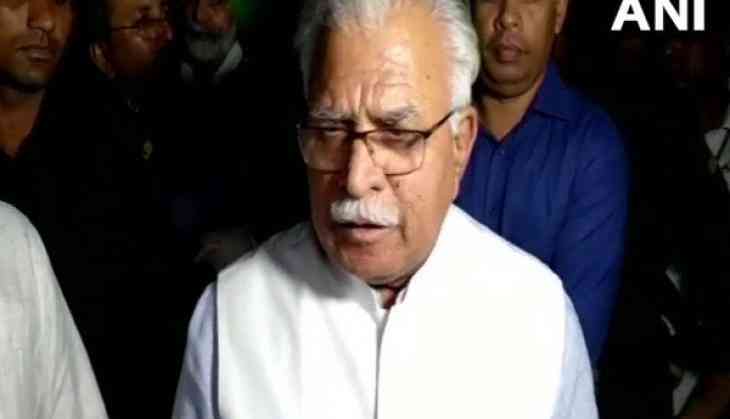 Haryana Chief Minister Manohar Lal Khattar on Friday said that the government would charge more in future from bureaucrats for using government vehicles for personal use.
The statement from the Chief Minister came following criticism for allowing bureaucrats to use their government vehicles for non-official purposes at Rs 1 per kilometre considering the high prices of petrol and diesel.

"Let them (bureaucrats) pay this first, then we will start taking out more from them. Is it easy to take out money from them?" Khattar told media in a lighter vein.
The Haryana government on Thursday announced that all the state officials can now use their government allotted vehicles by paying Rs 1000 per month.
"Administrative secretaries, Managing Directors of Boards/Corporations, Head of Departments, OSD to Chief Minister and other officers can now officially use government vehicles for a maximum of 1,000 kilometres upon a payment of Rs 1,000 each month," the official statement issued on Thursday read.
The decision from the Haryana government comes at a time when the hike in petrol and diesel prices are pinching common man's pocket despite Centre's move to slash excise on fuel on Thursday. On Friday, commuters had to shell out Rs 78.45 for a litre of petrol in Chandigarh and Rs 70.93 for a litre of diesel. In Gurugram, petrol is being sold at Rs 80.20 per litre and Rs 71.86 for a litre of diesel.
-ANI