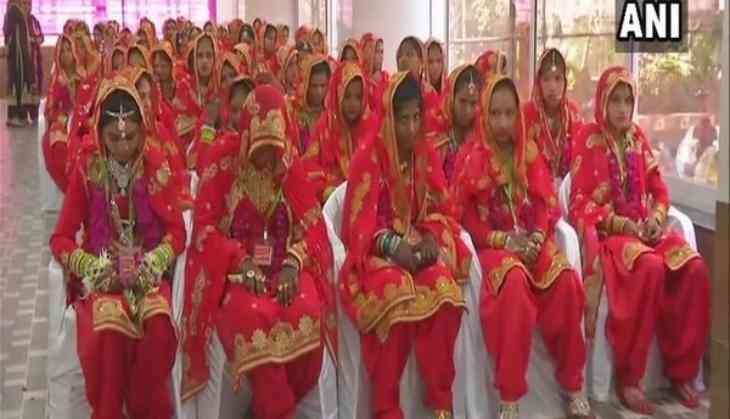 Gujarat: Muslim couples tie knot in mass wedding
Over 200 Muslim couples tied the nuptial knot during a mass wedding in Gujarat's Ahmedabad on Sunday.
The wedding was organised by Trust Jamia Faizanul Quran and ISSA Foundation in Ahmedabad's Saraspur.
The organisers even gave beds, refrigerators among other items as gifts to the newly-weds.
"The event has been organised to help Muslims from the different strata of the society. We come together to successfully conduct a wedding for many people," a teacher at Faizan English School told ANI.
"Through this wedding, we want to convey the message of equality. People who cannot afford proper wedding we help them," she added.
"This is a good platform where Muslims get together. And in society, we have some poor families who cannot afford marriage. So, with functions like these those families get relief and financial help," a bride told ANI.
-ANI