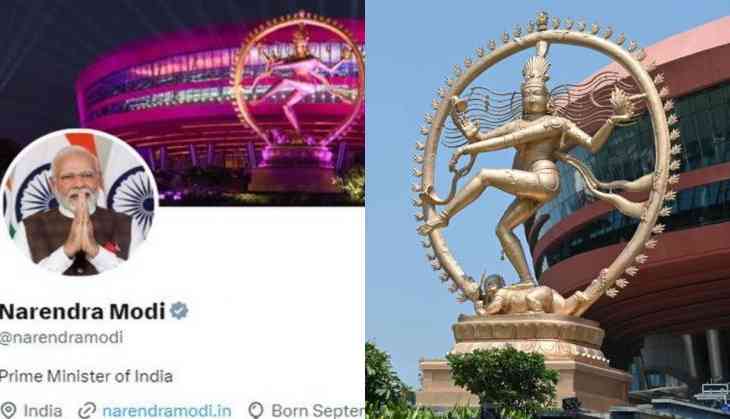 Five amazing facts about Nataraja Statue at Bharat Mandapam
New Delhi: Prime Minister Narendra Modi changed the cover image of his social media platform 'X' on Friday with a picture of the Nataraja statue at the Bharat Mandapam venue of the G20 summit in the national capital.
28-Feet tall
The Nataraja statue, depicting Shiva as the creator, preserver, and destroyer of the universe, stands at 28 feet tall.
Tamil Nadu Connection
The Nataraja statue was crafted by three brothers hailing from Swamimalai, a small town in Tamil Nadu famous for its bronze icons.
Made of 'ashtadhatu'
Inspired by Chola empire creations, the Nataraja statue is expected to easily last 1,000 years. Chola bronze statues are usually made of copper, brass, and lead. Sometimes, to create the 'panchadhatu' sculpture, two other metals - silver and gold - are added. However, the PM Modi-led NDA government wanted it to be made of 'ashtadhatu', so mercury, iron, and tin were added to make it very strong.
Wax Casting Method
In this method, the wax model is first covered with a paste of alluvial soil from the Kaveri riverbed. To get the pattern right, the soft soil is procured from the riverbed located one kilometre from Swamimalai town.
2,500km Green Corridor
The Nataraja statue was transported 2,500 km from Tamil Nadu to Delhi over two days. A specially designated green corridor of 2,500 km was created for this purpose.