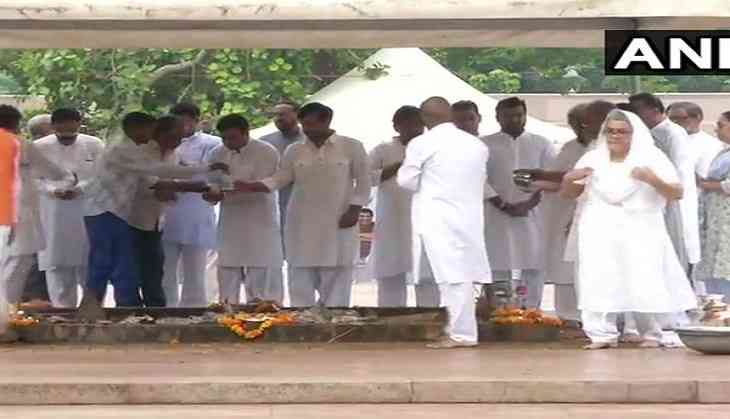 The ashes of former Indian prime minister Atal Bihari Vajpayee will be immersed in various rivers across the country, beginning from Haridwar on Sunday.
Vajpayee's daughter Namita Bhattacharya and granddaughter Niharika collected the ashes from Smriti Sthal in New Delhi.
The former prime minister's ashes, which were carried in three urns, are being taken by road to Prem Ashram, then to Har-ki-Pauri in Uttarakhand's Haridwar for immersion.
Vajpayee's immersion ceremony in Haridwar will be attended by Home Minister Rajnath Singh, Bharatiya Janata Party (BJP) president Amit Shah, Uttar Pradesh Chief Minister Yogi Adityanath, Uttarakhand Chief Minister Trivendra Singh Rawat among others.
After Haridwar, Vajpayee's ashes will be immersed in various rivers across the country. It will be immersed in all the holy rivers of Uttar Pradesh, including Ganga, Yamuna and Tapti, to respect his grand stature, the state government had announced on Friday.
Earlier, Adityanath had said that Uttar Pradesh is Vajpayee's workplace and by immersing his ashes in all the rivers across the state, people will get a chance to be a part of his last rites.
Vajpayee, the 10th prime minister of India, breathed his last on Thursday evening. He was cremated on Friday with full state honour at Smriti Sthal in the national capital.
The former prime minister, whose ancestral home is at Bateshwar in Agra, died at the All India Institute of Medical Science (AIIMS) following a prolonged illness. He was 93.
(ANI)