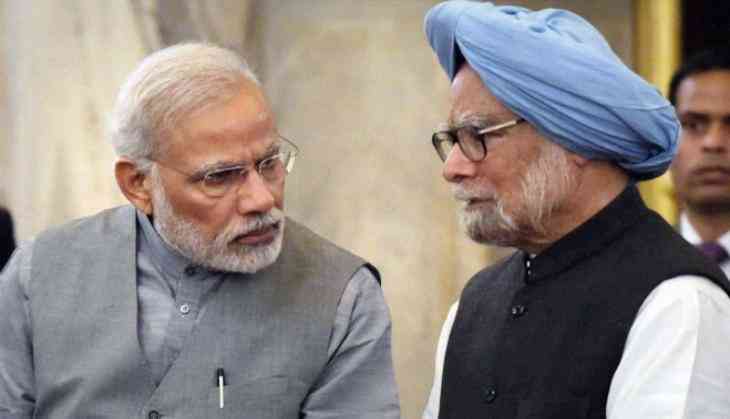 Ahead of on going tussle between CBI, speaking on the issue former Prime Minister Manmohan Singh slammed PM Modi and alleged that BJP government is damaging national institutions like the CBI. The former PM also attacked his successor for his silence on communal violence, lynching and cow vigilantism in the country.
Mr Singh has alleged that the environment in the country's universities and national institutions like the CBI have been vitiated under the Modi government. "The environment in our universities and national institutions like the CBI is being vitiated," he said referring to the ongoing crisis in the CBI where the top two bosses of the agency were sent on leave with immediate effect.
Former Pm was speaking at the launch of Congress leader Shashi Tharoor's book "The Paradoxical Prime Minister" in Delhi.
"In 2014, Narendra Modi was elected 14th prime minister of India on the back of many lofty promises he made to the people of India. In the past four years, Modiji and his government have failed the electorate and eroded their voters' faith," he said.
Citing the book, he said PM Modi is a paradoxical prime minister and Mr Tharoor has demonstrated it in his "superbly written and devastatingly accurate book".
"He (PM Modi) has spoken of being a prime minister for all Indians but he...presides over and has mostly been silent in the face of widespread communal violence, mob lynching and cow vigilantism," Mr Singh said.
Also read: Ashutosh, son of Minister Veena Devi of Lok Janshakti Paty, dies in a road accident in Greater Noida