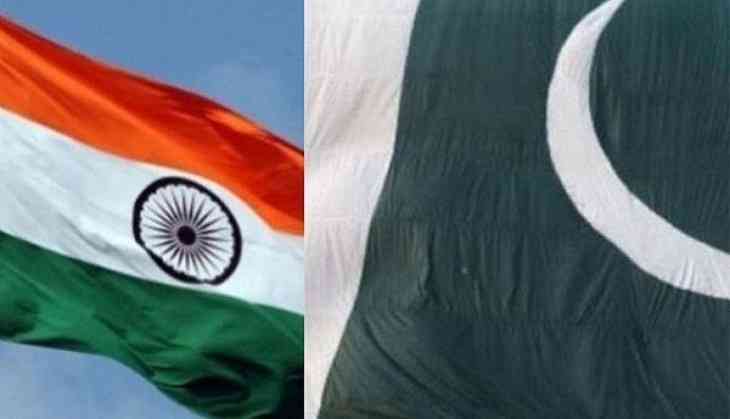 Defence experts on Sunday slammed Pakistan Prime Minister Imran Khan for his tweet criticizing India for calling off Foreign Minister's meet and dubbed the latter as a 'man with no character, no integrity and no sensitivity'
Strongly worded criticism has been pouring in from all quarters over the statement made by Pakistan's prime minister.
Reacting over it, Sehgal told ANI, "His tweet is in extremely bad taste. It shows that the man has no character, no integrity and no sensitivity. The statement is downright reprehensible. His words clearly indicate that he has lost his sense of balance and he has virtually ensured that there is no possibility of a breakthrough as much and Indian-Pakistan relationship is concerned."
Sehgal also expressed his support for Indian Army Chief General Bipin Rawat's stand on the issue and said, "I am in absolute agreement with the statement of Army Chief Rawat. India has made it abundantly clear to Pakistan and to the rest of world that there is no question of initiating a dialogue with Pakistan unless and until Pakistan creates a conducive environment for talks. The conducive environment thus required has been enunciated time and again by this and the previous governments."
Rawat on Saturday had said that it is time to give it back to Pakistan in the same coin.
Another security and strategic affairs expert Cmde. (Retired) C. Uday Bhaskar also called for Imran Khan to introspect and look inwards before making such observations.
Bhaskar told ANI, "PM Imran Khan has put out a sharp tweet. While it may convey his own sentiment, I think there is a deeper subtext, which is that Imran Khan is occupying a very high office in Pakistan and now he would have to introspect about the kind of duplicity that is being practised by Pakistan in respect to terror. There is historical context as far as Pakistan and its support to terrorism is concerned. The tweet should also encourage Imran Khan to look inwards and reflect on the office that he is occupying and ponder over the kind of integrity that he must bring to bear while commenting on the most recent development between India and Pakistan. He cannot ignore this larger reality of duplicity being practised by Pakistan."
Bhaskar, although, also expressed his displeasure over the fact that India and Pakistan have now become hostage to terrorism by letting it decide as to whether the two countries should engage in formal official contact.
He said, "I think the challenge for both the countries is to surmount this particular linkage where one terrorist or one act of terrorism can have a very significant impact on whether or not two countries engage in any formal meeting. I think the real challenge for India is to see whether talks, in whatever context of the framework, can reduce or help in better management of the terror infrastructure that we associate for Pakistan. I think that is the politico-diplomatic challenge for India. If we can break this talks being held hostage to terrorism and yet find a framework in which talks could be held so that terrorism can be contained."
Khan, expressing discontent over the cancellation of peace talks, took to twitter and wrote, "Disappointed at the arrogant and negative response by India to my call for the resumption of the peace dialogue. However, all my life I have come across small men occupying big offices who do not have the vision to see the larger picture."
-ANI