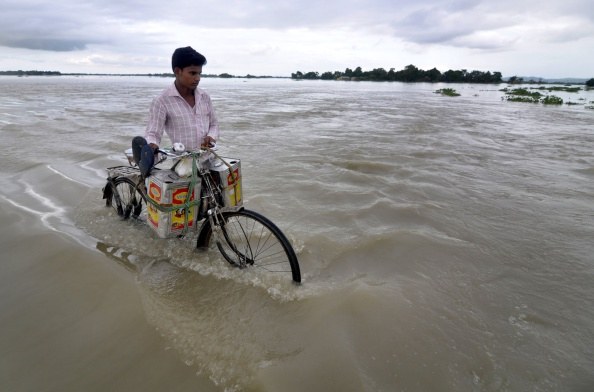 Railways today said the sudden flow of water on the tracks caused the derailment of the two trains while they were crossing the swollen Machak river near Harda in Madhya Pradesh.
"According to reports, there was a possible burst in a nearby dam which caused sudden flow of water on the tracks and that resulted in the derailment," Railway Board Chairman A K Mittal told PTI.
Several passengers have been rescued and sent to the nearest station, he said.
Mittal said the Railways will enquire into the two derailments.
"We will call for an inquiry into the incidents and will also take remedial measures to prevent such incidents in future," he said.
Meanwhile, Railway Board member (traffic) Kundan Sinha said the tracks have been breached because of the flow of excessive water and the particular section has been closed for any train movement.
The accident relief train has reached the spot and several passengers have been brought to a nearby station, Sinha added.
Kamayani Express enroute to Varanasi from Mumbai derailed near Harda, about 160 kms from Bhopal, and the Mumbai-Jabalpur Janata Express derailed around 11.30 PM on Tuesday.The derailment took place near Khirkiya and Harda station on Machak river.
-PTI