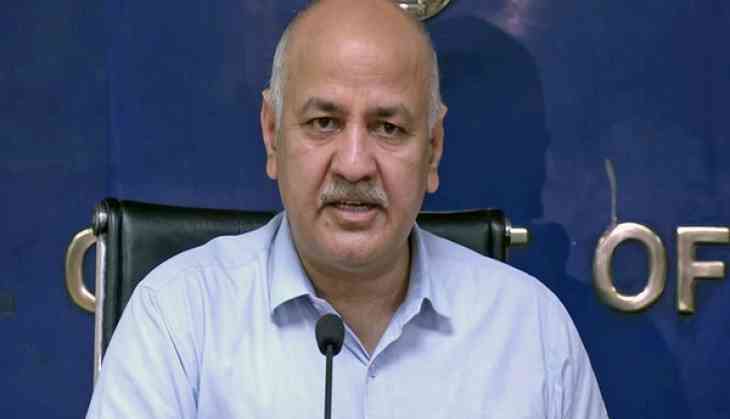 The Rouse Avenue Court on Saturday extended the Central Bureau of Investigation (CBI) remand of former Delhi Minister Manish Sisodia in a case pertaining to alleged irregularities in the framing and implementation of the excise policy of GNCTD.
The Special Judge MK Nagpal on Saturday granted two more days of remand of Manish Sisodia to CBI.
Meanwhile, the Court also issued notice to CBI on bail moved by Manish Sisodia and listed the matter for March 10, 2023.
While seeking further remand of Manish Sisodia, CBI counsel stated, "He's still non-cooperative and we need his further custody to confront him with two persons." "A lot of time went in his medicals. One whole day went in the petition he filed in the Supreme Court which was dismissed," CBI told the Court.
Senior Advocate Dayan Krishan appears for Manish Sisodia opposed the CBI application seeking an extension of remand and submits that "What is the difference between what was on day 1 and today? Raids were conducted at my house, and at my office too... keeping me in CBI custody would produce a document, is this logical???"Senior Advocate Mohit Mathur also appeared for Sisodia and submitted that while considering all of this my wife's medical condition is being kept aside. "The man who is not going to run away has to be seen that way too," he said.
During the hearing, Manish Sisodia himself submitted in the court that CBI officials are taking care of me, treating me respectfully and giving all things and not using any third degree. "But they are making me sit so long 9-10 hours daily and asking the same questions again and again... it is not less not mental harassment," he said. On that, Court directed CBI not to ask repetitive questions.
Former Delhi Minister and Aam Aadmi Party (AAP) leader Manish Sisodia in his bail petition in a trial court stated that no fruitful purpose would be served keeping him in custody as all the recoveries have already been made.
Sisodia also stated that he has joined the investigation as and when called for by the Central Bureau of Investigation (CBI). The other accused persons arrested in this case have already been granted bail. Sisodia further stated that he holds the important constitutional post of Deputy CM of Delhi and has deep roots in the society.
Sisodia was recently arrested by the Central Bureau of Investigation (CBI) for alleged irregularities in the framing and implementation of the excise policy of GNCTD. Rouse Avenue Court earlier while sending Sisodia to CBI remand directed that the interrogation of the accused during the remand period shall be conducted at some place having CCTV coverage in accordance with guidelines laid down by the Supreme Court and the said footage shall be preserved by the CBI.
Sisodia was arrested last Sunday in an ongoing investigation of a case related to alleged irregularities in the framing and implementation of the excise policy of GNCTD.
While sending Sisodia to CBI remand, the trial court observed that the accused had joined the investigation of this case on two earlier occasions, but it has also been observed that he has failed to provide satisfactory answers to most of the questions put to him during his examination and interrogation conducted and has thus, failed to legitimately explain the incriminating evidence which has allegedly surfaced against him in the investigation conducted so far.
It is true that he cannot be expected to make self-incriminating statements, but the interests of justice and of a fair investigation require that he should come up with some legitimate answers to the questions which are being put to him by the Investigation officer, said the court.