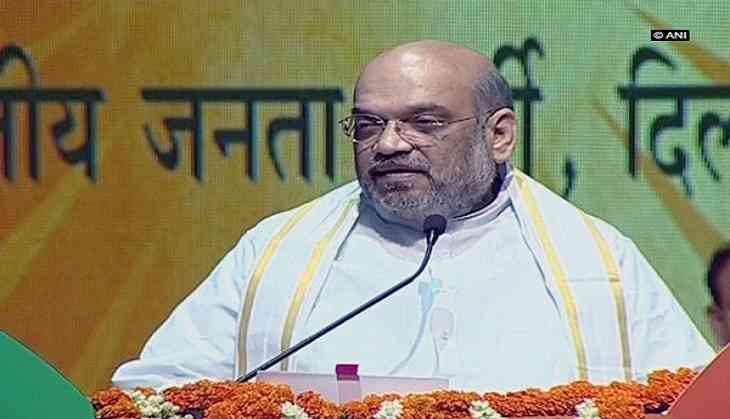 Bharatiya Janata Party (BJP) General Secretary Amit Shah on Tuesday called on Delhi Chief Minister Arvind Kejriwal to meet their BJP booth in-charge to satisfy all his doubts over Electronic Voting Machine (EVM) malfunctions.
Addressing the BJP corporators, BJP secretary Amit Shah said, "Chief Minister Arvind Kejriwal might blame EVMs for our victory, to know real reason, meet our booth in-charge."
Praising the hard work and efforts of the party workers for the victory of BJP in the polls, Shah said, " MCD Polls have just been our foundation to form a government in the Centre."
Shah further said that the party has enhanced the skills of youth through Digital India. He also said that the Prime Minister Modi-led BJP Government has encouraged women by providing gas cylinders to the villages with around two crores mass.
The BJP Chief also highlighted that the issue of sanitation which has been matter of concern could be resolved by providing sanitation to the villages with of around 6 crores mass.
-ANI