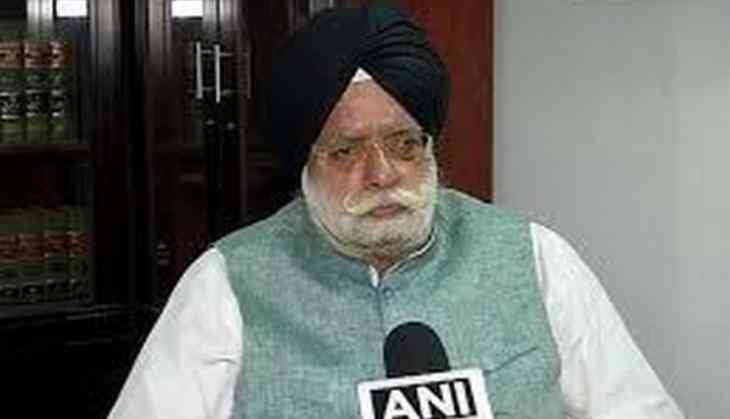 Responding to Union Minister Harsimrat Kaur Badal's claim of Congress leader Jagdish Tytler's involvement in the assault of a Sikh leader in California, senior advocate KTS Tulsi assured that the United States police will unearth the conspiracy without getting deviated from the path of truth.
"I don't know where is the necessity of building up a defence is right now. The United States investigation is going to be very swift. Four people have already been arrested. They will unearth the entire conspiracy. Why do we come up with fanciful ideas and divert the attention of the investigating agency, this is not the Indian police, this is the US police, they are not going get deviated from the path of truth," Tulsi told ANI.
In the wake of the attack on Delhi Sikh Gurdwara Management Committee (DSGMC) president Manjit Singh GK in California, Badal had alleged that the men who were responsible for the attack had links with Pakistan's intelligence agency, ISI, and enjoyed the support of senior Congress leader and the accused in the 1984 anti-Sikh riot case, Jagdish Tytler.
"Heads of 'Sikhs for Justice' who are direct beneficiaries of ISI and work on their orders and are supported by those who are in direct touch with the likes of Jagdish Tytler, and Jasbeer Singh Lobana and his son Gagandeep Singh Lobana, were seen attacking him (Manjit Singh GK). Jasbeer Singh Lobana is the same person who has spent three months in jail for trying to intimidate an eyewitness against Jagdish Tytler in the 1984 massacre," she said.
Harsimrat also accused Congress president Rahul Gandhi of having links with the miscreants who attacked the Sikh leader on Saturday.
"Rahul Gandhi said in the UK that Congress had no role in 1984 anti-Sikh riots and within a few hours our president Manjeet Singh GK was attacked. You will find a connect between the attackers and Rahul Gandhi."
The Shiromani Akali Dal (SAD) leader demanded adequate security for the DSGMC chief and said that she will discuss the issue with US Ambassador.
Manjit Singh GK was attacked by a group of unknown men at the Yuba City Gurdwara in California on Saturday. This is the second such attack on Manjit in this week. On Monday, the DSGMC chief and his family were allegedly attacked by Khalistani sympathisers at a TV studio in New York, following which he appealed to External Affairs Minister Sushma Swaraj for help.
(ANI)