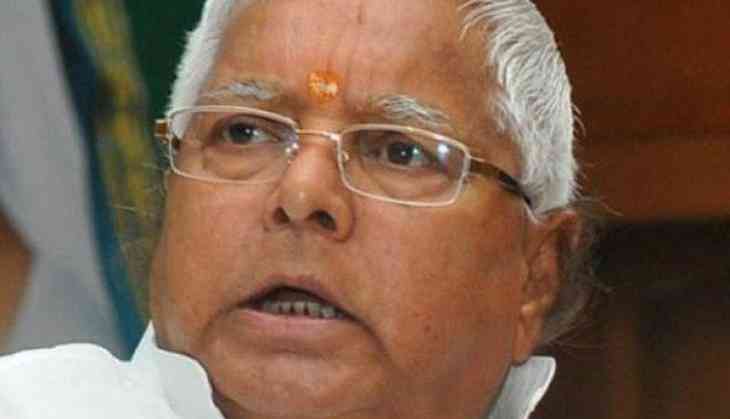 Rashtriya Janata Dal (RJD) supremo Lalu Prasad, who is undergoing treatment in All India Institutes of Medical Sciences (AIIMS) in Delhi wrote a letter to the hospital authority requesting not to shift him back to Ranchi hospital.
Lalu, who was admitted to the AIIMS hospital on March 29, in the letter stated, "I don't want to be shifted back to Ranchi hospital, as that hospital is not properly equipped to treat my ailments."
The AIIMS PRO, in a statement, said that Lalu was admitted to AIIMS with an acute medical condition and now he has improved significantly and is being referred back to Ranchi Medical College for management of his chronic issues
However, Lalu expressed dissent over it and said that he was confused as to why the authorities are planning to transfer him in the midst of his recovery.
In the letter, the RJD chief also mentioned that he suffers from several heart diseases, kidney infection along with several other diseases.
"Everyone has to right to receive treatment to their utmost satisfaction," he said in the letter.
The RJD supremo even went on to say that if anything happens to him during the shifting process then AIIMS hospital authorities will be responsible.
Meanwhile, Lalu's son and RJD leader Tejashwi Yadav said that the AIIMS took the decision in haste.
"AIIMS is much better and I wonder why this decision has been taken. Only AIIMS authorities can reveal the reason behind the sudden transfer of Laluji," he told media.
(ANI)