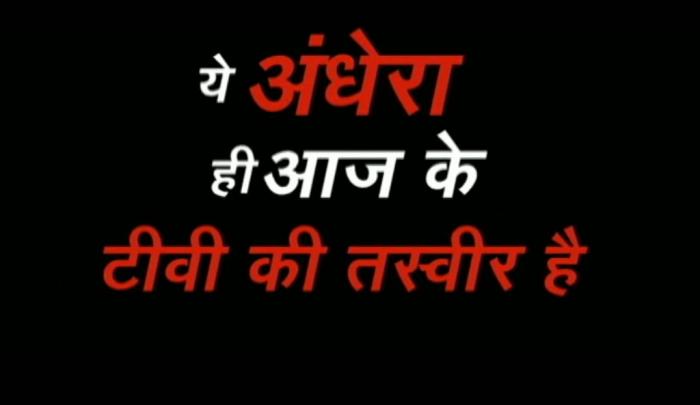 Never, ever, ever, ever has the quality of prime time news dipped as low as it has since the #JNURow began. Somewhere between the shouting matches - that have left The NewsHour guests and viewers partially deaf and permanently scarred - to finger pointing, the debate took over an accusatory tone.
For those bhakts confused by this logic - for accusations without proof are what they know - here's the thing, it is not the job of the fourth estate to judge at all. For once upon a time, the pillar upon which the fourth estate tottered was supposed to be unrelenting, yes, but also unprejudiced, and unbiased.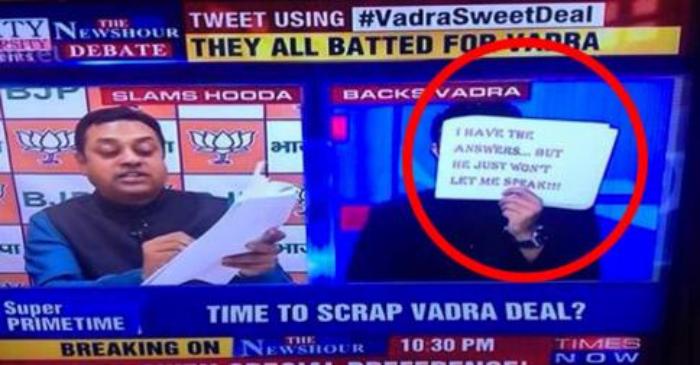 In case, you've only been following Times Now, here's what you probably do not know: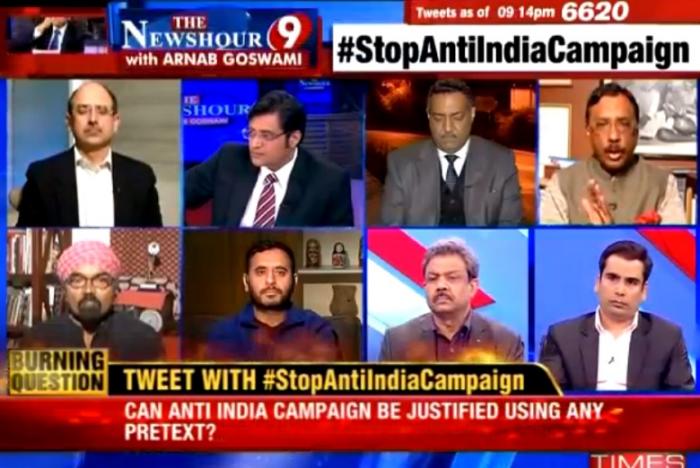 that Kanhaiya had probably NOT shouted anti-India slogans
that he had been brutally kicked on his way to court by lawyers
that journalists had been attacked at Patiala Court House the day before
that journalists had taken to the streets to protest
that JNU students have been peacefully protesting every single day inside college premises, and have even gone to Jantar Mantar to request for the release of the JNUSU President - and that not one 'anti-India' slogan was raised in their marches.
If you're an avid Arnab fan and loyal to only Times Now, it would be easy to come to the conclusion that JNU is the hub of seditious elements, that certain elements 'must be shot', and that every other media house on the planet is being biased in their reportage.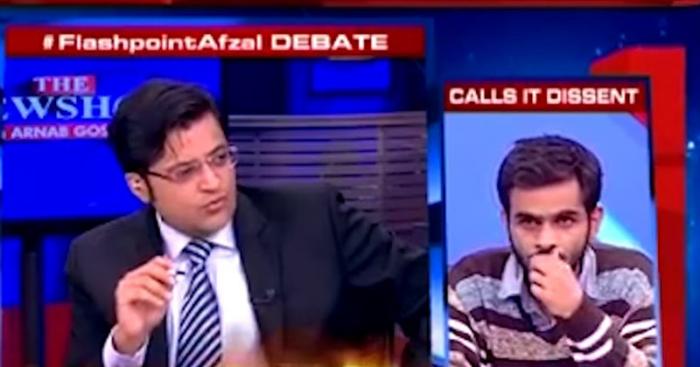 Last night, Ravish Kumar's show Prime Time on NDTV India, blacked out their screen. No visual, just the anchor's voice with clippings from organisations, political parties and others associated with the JNU sedition debate. Most anchors love being seen - on screen, on billboards, so this was a bold move.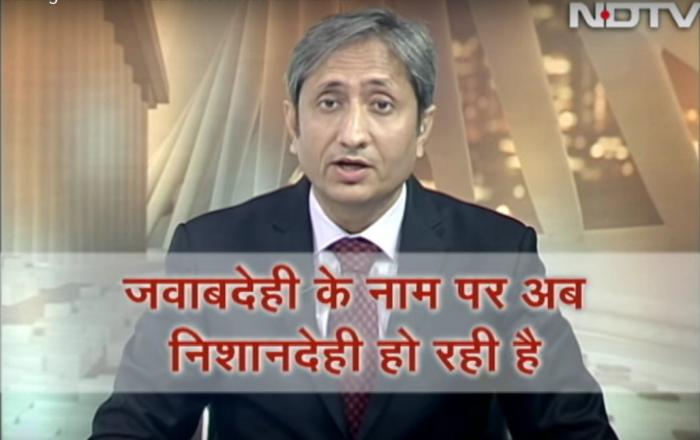 You could have your reservations about this move, but it is commendable that during the coveted 9 pm slot, someone decided to give a drubbing-down to the Arnab-brand of journalism that had decided even before the court had a say in it that Kanhaiya, and all of JNU are true-blue anti-nationals.
In case you missed the show, here are the highlights:
Journalism all over the world is 'sick'. TV ko TB ho gaya hai. I'm not calling others sick and claiming I'm the doctor, we're all caught up in this.

Every other day someone writes in with threats, and we must find out if this negativity is something that is coming from us.

Debate was started to increase accountability, but it has been reduced to a mockery of the democracy.

But accountability has turned accusatory. We're targeting people

The point of a debate is to have many points of view, not force everyone into having the same one

Readers say that they watch what they're shown while TV channels say we show what you want to watch. If TRP is a journalists ultimate goal, then why are you, the viewer also running after it?

We'd like to take to the darkness our world has already delved into so that you're only listening, and not being swayed by who is on the screen.
This darkness is the real picture of today's television.

Nothing might change by this, I'll go back to the same routine I'm used to - the yelling.
Thing is, quotable quotes aren't as appealing as the real thing. So Arnab, for once, could you zip it and listen, please?
--
Edited by Aishwarya Yerra